Navi Mumbai Civic Poll Live: Voting gets underway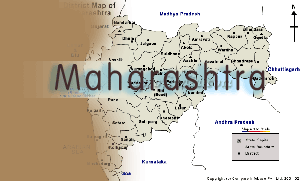 Navi Mumbai: Voting in Navi Mumbai municipal elections got underway in all 111 wards at 7.30am on Wednesday. Police informed that around 30 wards in Ghansoli and Airoli have been declared as sensitive. However, there is adequate arrangements at all polling stations. All the major political parties are in fray in the civic body elections this time.
Live voting Update here..
Total voter turnout: 51% voting in Navi Mumbai, 65% in Aurangabad
About 51 percent of voters exercised the franchise to elect 111 members of Navi Mumbai Municipal Corporation, whereas 65 per cent voters turned up to elect 111 members of Aurangabad Municipal Corporation in the elections held today. Counting of votes will take place on Thursday. Aurangabad has 113 wards, however two Shiv Sena candidates — in wards 100 and 103 — had already been elected unopposed.
---
Voting till 5:30pm: Aurangabad records 65% voting till 5:30pm
Voting till 4pm: Navi Mumbai records 43% voting till 4pm while Aurangabad records 45% voting
Voting till 1.30 pm: Navi Mumbai records 30% voting while Aurangabad records 37% voting
Voting % till 11:30 Am
--> Aurangabad 26% Voting
--> Navi Mumbai-23% Voting
NAVI MUMBAI POLLS: 43% voting upto 4pm.
Also Read: NMMC polls: 201 crorepati candidates in the fray, Navi Mumbai Municipal Corporation poll 2015, Maharashtra Civic poll
Also Read: Most criminal, rich candidates in NMMC civic polls belong to NCP,NMMC civic polls,Navi Mumbai Municipal Corporation, Maharashtra Election