'Mid-term polls before BMC election'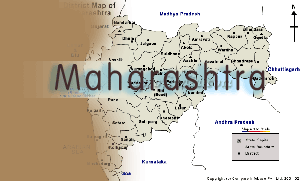 MUMBAI: NCP chief Sharad Pawar on Tuesday predicted midterm polls before the crucial elections to the BMC. "On the day elections to the BMC are declared, Maharashtra will witness the collapse of the BJP-Shiv Sena government," Pawar told an election rally in Bandra.
The Congress has nominated former chief minister Narayan Rane, while Shiv Sena has fielded Trupti Sawant and MIM has nominated Siraj Khan against him.
Pawar said the outcome of the Bandra bypoll and Bihar assembly elections will change the political situation in the country. "I am sure, Congress will win the by-election and in Bihar too, Nitish Kumar will retain power. That will mark the beginning of the BJP's downfall," Pawar said.
While Pawar launched a frontal attack against the Narendra Modi-led NDA government and the state government led by Devendra Fadnavis for "failure on all fronts". In another corner of Bandra east, the CM was campaigning for Sawant, however his attack against the Congress and NCP was mild.
Pawar's campaigning for Rane assumes significant political importance, since after the humiliating defeat of the Congress-NCP in the Lok Sabha polls, NCP had terminated its alliance with the Congress and contested the 2014 assembly polls separately. In his hour-long speech, Pawar observed that in the current political situation, Rane's presence in the state legislative assembly is essential. "When Manohar Joshi was replaced by Rane, then Bal Thackeray had recognized his competence. However, the present leadership of Shiv Sena appears to be weak," Pawar said.
On the possibility of government's collapse, Pawar said, it appears that just before the civic elections, the BJP-Sena government will fall owing to sharp differences on key issues. "There is no consensus between BJP and Shiv Sena on the Jaitapur project, Development Plan for Mumbai and several policy issues. Under such circumstances, I do not think that this government will last long," he said.
Pawar said the Modi government has lost the credibility. "I feel that the Modi government is misleading the farmers over the land acquisition legislation. I was the chairman of the committee, which drafted the original legislation. The changes made in the law are anti-farmer and will not be acceptable to the agriculture sector .We will not allow its passage in the Rajya Sabha," Pawar said.
Campaigning for Trupti Sawant, Fadnavis expressed strong displeasure over the decision of the Congress to field a nominee against her.