AMC to accept nominations on public holidays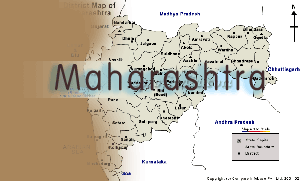 Aurangabad: The State Election Commission on Monday announced that the nomination forms for the upcoming civic body elections will be distributed and accepted on public holidays on April 2 and 3.
The decision was taken after some of the political leaders had urged the commission to continue the process during holidays as there were less working days available with them.
As per the schedule, the filing of nomination forms will begin from March 31 and end on April 7. However, due to holidays on April 2 and 3 on account of Mahaveer Jayanti and Good Friday respectively and April 5 being a Sunday, the candidates could have filed their nominations only on five working days.

Meanwhile, the civic body on Monday also declared the final list of voters with 8.25 lakh entries. The copies of the list are available at all the ten offices of returning officers. Besides, its soft copy is also available in the civic body.

Deputy municipal commissioner Kishore Borde said all the suggestions and objections raised by the citizens and political parties were addressed. "We have incorporated missing names in the list as per the guidelines of the election commission," he said. There were about 600 suggestions and objections on the draft electoral list.
Civic authorities are now planning to set up 650 polling booths in the city. The election department in the Aurangabad Municipal Corporation (AMC) will procure 1,200 ballot units and 850 control units for the polls. Borde said the ballot units would be increased if the number of contestants goes up. One ballot unit accommodates 15 candidates. One additional ballot unit is required for every lot of 15 candidates.
The AMC has identified locations for counting of votes scheduled on April 23. "Counting will be held at ten different locations such as sport complexes, stadiums, playgrounds and schools," Borde said.
For polling in 113 civic wards, authorities have deputed 10 returning officers and ten assistant returning officers. Each returning officer will be responsible for election affairs in 11-12 civic wards. Authorities have issued notices to 6,000 employees of central, state, and local body offices directing them to join poll duty.
src:timesofindia