Maharashtra to scrap Local Body Tax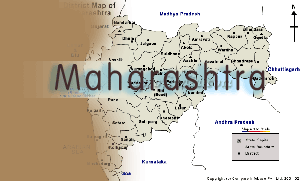 Mumbai, (IANS) Maharashtra Finance Minister Sudhir Mungantiwar on Wednesday announced the scrapping of the contentious Local Body Tax (LBT) while presenting in the state assembly a Rs.198,000 crore budget for 2015-16 that has a deficit of Rs.3,070 crore and a plan size of Rs.54,999 crore.

The LBT is scheduled to be scrapped from August 1 and the loss of around Rs.6,875 to the civic bodies, barring Mumbai, will be compensated by enhancing the Value Added Tax (VAT) rate across the state, he said.

Presenting a budget with focus on infrastructure, irrigation and tackling the agrarian crises in the state, Mungantiwar refrained from imposing any significant tax burden on the people. However, he announced a premium on the additional floor space index availed by builders for construction purposes.

An allocation of Rs.109 crore has been made for the proposed Mumbai Metro 3 Project, which is currently facing stiff opposition from the people likely to be displaced and apprehensions of cutting down many trees in the city.

The minister said the budget was not based on expenditure but was target-oriented and important for tribals, farmers and minorities, poor and downtrodden.

Among the major highlights of the proposals are: freeing 223,000 farmers who have availed private loans from moneylenders, completing on priority 38 pending irrigation projects with an allocation of Rs.7272 crore, seed bank to preserve seeds traditionally used by the farmers in the state and Rs.1,000 crore allocation for water conservation projects to combat drought under Jalyukt Shivaj Yojana.

Mungantiwar announced a Rs.2,413 crore project to build rural roads in the state, an Aadmar Adarsh Gaon Yojana on the lines of Prime Minister Narendra Modi's scheme of each MPs adopting villages and plans to overhaul the Maharashtra State Road Transport Corporation.

For Mumbai, an amount of Rs.100 crore has been allocated for the grand memorials for Chhatrapati Shivaji in the Arabian Sea off the city coast and another for Dr. B.R. Ambedkar in central Mumbai, free WiFi at certain places in Mumbai under a tourist promotion scheme, a 1000-bed super-speciality hospital to be constructed in the campus of Sir J.J. Group of Hospitals and constructing a war memorial for Paramvir Chakra winners.

The state will construct 100,000 homes costing Rs.884 crore for the poor, an amount of Rs.268 crore would be spent on the Smart Cites Project, a skill development scheme named after the late Pramod Mahajan to come up, a school of planning and architecture in Aurangabad, special schemes for minority-dominated towns of Bhiwandi, Miraj and Malegaon.

Women earning upto Rs.10,000 per month will be exempted from paying profession tax, a five percent tax will be levied on mixed spices, taxes on labbooks, workbooks and graphbooks for students waived off, tax on LED bulbs slashed from 12.5 percent to five percent.

A biometric system of monitoring attendance for students and teachers in government-aided schools has been proposed and a state-evel 'Mazi Kanya, Bhagyashree' on the lines of the centre's 'Beti Bachao, Beti Padhao Scheme' will be introduced.

Chief Minister Devendra Fadnavis welcomed the budget proposals terming them as growth oriented and with many positive schemes for the farming community.

Maharashtra Congress President Ashok Chavan criticised the budget for making a shower of empty promises, questioned how the growth rate which stood at 8-10 percent for 15 years came down to 5.7 percent in the 138 days of the BJP-Shiv Sena rule.