Shiv Sena to get 5 Cabinet, 7 Minister of States ranks in BJP-led Maharashtra govt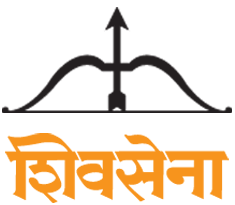 Mumbai: The BJP and Shiv Sena leaders on Tuesday met at Matoshree in Mumbai for a possible power sharing solution in Maharashtra government. The meeting between the two saffron parties ended with Shiv Sena getting five Cabinet ranks and seven Minister of States ranks in the BJP-led state government.
The probable cabinet ministers from Shiv Sena are former Leader of Opposition of Maharashtra Assembly Eknath Shinde along with Subash Desai, Diwakar Raote, Raivindra Waikar, Neelam Gorhe and Ramdas Kadam. Tuesday's meeting was a part of a series of interactions between the two parties raising speculations of ties being on the mend. The BJP has been trying hard to bring Sena on board for a post-poll alliance before the winter session, which commences on December 8.
Also Read: Maharashtra Cabinet to expand on Dec 5, Shiv Sena to join govt, Maharashtra cabinet minister,Cabinet to expand on Dec 5 in Maharashtra, Maharashtra Political News

The Shiv Sena had claimed the post of the Leader of the Opposition's post in the Maharashtra Assembly after the BJP had refused to give key Cabinet posts to the party. Sena has been adamant on taking deputy chief minister's post and some key portfolios for its leaders. Fadnavis had earlier also expressed his desire to have Sena as part of the government. "BJP wants that Sena join the government. We fully favour this," he had said.