Kejriwal expects big win in Varanasi, Arvind Kejriwal confident his victory from varanasi, AAP Chief Arvind Kejiwal think big Victory from varanasi.
Details

Parent Category: Political News
Last Updated:

Thursday, 22 January 2015 20:57
Arvind Kejriwal confident for his victory from varanasi.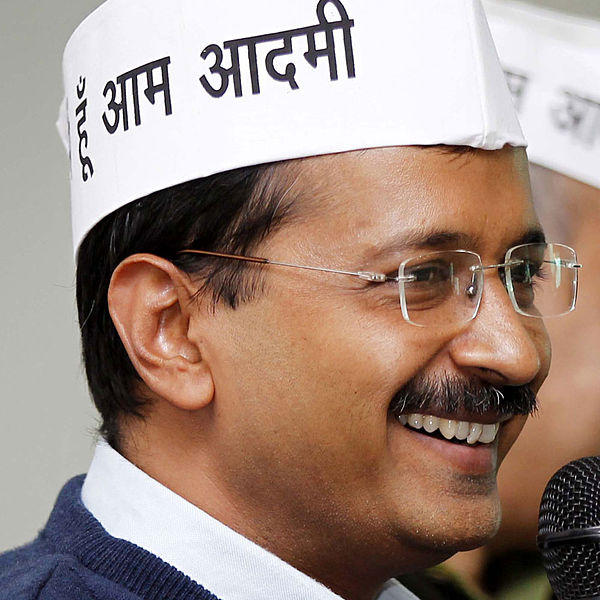 A day after the BJP's PM hopeful Narendra Modi, AAP leader Arvind Kejriwal – another contestant for Varanasi -- held an impressive road-show in Varanasi on Friday and hit out at his rival for indulging in "helicopter politics".

He also claimed that AAP was heading towards a big victory in Varanasi as Modi would suffer a big defeat, contrary to the BJP's claims and certain media reports.Kejriwal reached the gate of Banaras Hindu University in the Lanka area — which is becoming Varanasi's political hotspot —with other party leaders and hordes of supporters. (Elections 2014: Complete Coverage about Varanasi Poll)

Thousands of supporters from Varanasi and other parts of the country with white caps, flags and brooms gathered on the 500-metre stretch.

Unlike Modi's unofficial road-show of Thursday, Kejriwal and other leaders travelled in an open jeep. The RAF jawans formed a security cordon around his vehicle.(Elections 2014: Complete Coverage of final and 9th pahse polling)

Kejriwal said it was a historic election and the people of Kashi would have to decide "whether they will support corrupt politics presented by Modi, or they will choose clean politics, politics for love and respect".

Kejriwal said, "He (Modi) came by a helicopter for two hours before the elections. Do you think he will come here after the elections? I will always be with you. This time helicopter politics will not work."

The party made several arrangements to keep the supporters motivated. A huge screen was placed near the BHU entrance which played videos and songs. Patriotic songs were also being played all across the stretch of the road.
source:hindustantimes