64.4 % voting in ten constituencies of MP in final phase
Details

Parent Category: Political News
Last Updated:

Thursday, 22 January 2015 20:57
Madhya Pradesh 6th Phase Loksabha Election 2014 Updates :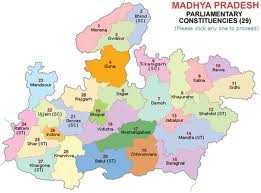 64.4 % voting in ten constituencies of MP in final phase
BHOPAL: A 64.4 per cent voting was recorded till 6 pm across ten Lok Sabha constituencies in the final phase of elections in Madhya Pradesh today, amid reports of a boycott at a village in Khargone district. 

The total average polling in the entire state over three phases (April 10, 17 and 24) was 60.61 per cent, in comparison to 51.17 per cent in 2009, registering an increase of 9.44 per cent, election office sources said.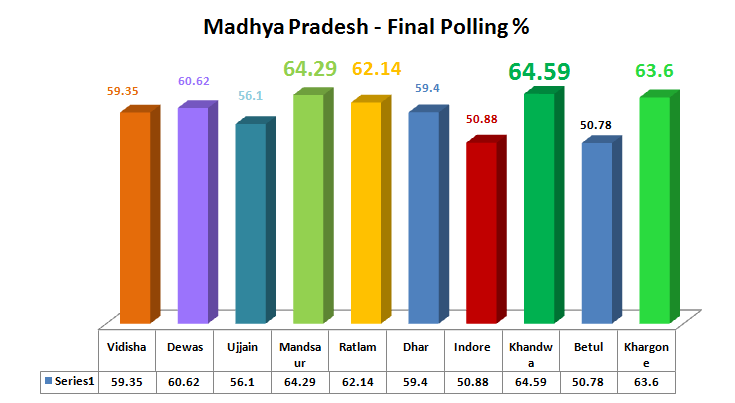 "A total of 64.4 per cent electorate has cast votes in .
The polling per centages in ten seats today were as follows: Vidisha (64.13 pc), Dewas (64.75 pc), Ujjain (59.90 pc), Mandsaur (67.16 pc), Ratlam (63.12 pc), Dhar (63.98 pc), Indore (64 pc), Khargone (67.49 pc), Khandwa (69.85 pc) and Betul (60.61 pc). Source :http://economictimes.indiatimes.com/