Madya Pradesh Election news
Election Dates In Madhya Pradesh, 3 Other States To Be Announced Today
Political Services Download latest voter list Booth wise
NEW DELHI:The Election Commission will today announce the dates for the assembly elections in four states, Madhya Pradesh, Rajasthan, Chhattisgarh, Mizoram. However, there is no clarity on whether the dates for the Telangana assembly elections will be announced for 2018 or not.
Election body sources said that the entire election exercise will be completed by the first week of December. Elections in Chhattisgarh are likely to be in two phases, while elections in other states can see the polls in one phase.
All major parties have started making aggressive pitch before the state elections.Prime Minister Narendra Modi is going to Ajmer in Rajasthan where he will organize a rally.
Both BJP chief Amit Shah and Congress president Rahul Gandhi will be in Madhya Pradesh. Mr Shah will formally launch the BJP's mass contact campaign in the crucial Malwa-Nimad region of Madhya Pradesh to woo voters especially traders, tribals and farmers.
Mizoram, which has 40 assembly seats, is the only state in the northeast which is under Congress rule.Congress President Rahul Gandhi will also be on a one-day visit to Madhya Pradesh, during which he will attend a program organized by the tribal organization and will address the public meeting.
Elections in Telangana were originally to be held with the Lok Sabha elections next year. However, Telangana Nation Committee (TRS) Chief Minister K Chandrasekhar Rao dissolved the state assembly on September 6, which paved the way for early elections in the southern state.
After BSP, SP Hints On Leaving Mahagathbandhan, Invites Candidate Applications for MP Polls
Political Services Download latest voter list Booth wise
Bhopal: A question mark has also been placed on the Congress's plan to form a coalition to take the BJP from the Bahujan Samaj Party (BSP) chief Mayawati and the Samajwadi Party (SP). SP invites applications from candidates for Madhya Pradesh assembly elections on Wednesday.
BSP, too, had almost walked out of the Mahagathbandhan by releasing a list of 22 candidates for the year-end assembly polls.
As part of Madhya Pradesh's tour of Madhya Pradesh, SP chief Akhilesh Yadav, whose party enjoys support in MP districts belonging to the UP Border, Shahdol on September 29 and Balaghat on September 30. Former Chief Minister of Uttar Pradesh, Gondwana Gunantantra Party (GGP) President Hira Singh Markum GDP has great support in tribal pockets, including Shahdol and Balaghat.
According to sources, just like the BSP remained adamant on 30 to 35 seats during the alliance talks with Congress, the SP to has sought 10 to 15 seats which the Congress is not willing to part with.
But Madhya Pradesh Congress President Kamal Nath has repeatedly maintained that the Congress is expecting a grand alliance with other MPs of the MPs to stop the split of anti-BJP votes. Amidst all this, Akhilesh Yadav has expressed his willingness to contest elections in all the 230 seats in MP.
The Samajwadi Party's willingness to venture into MP politics in a full-fledged manner can be gauged from the fact that the party, since its inception, has primarily been a regional force and in early January Akhilesh had made public his national ambitions.
The SP had drawn a blank in the 2013 MP assembly polls with less than 0.1 per cent vote. Its best outcome was recorded in 2003 when it garnered 2.5 per cent votes and clinched seven seats.
Madhya Pradesh By-election Results 2018 LIVE: Congress Wins Both Mungaoli and Kolaras Seats
The Congress has emerged victorious in Mungaoli and Kolaras assembly seats in Madhya Pradesh. Although inconsequential in terms of the strength in the Madhya Pradesh Assembly, the results of the by-election are expected to alter political equations within both the Congress and the BJP. Riding on mass support base of MP Jyotiraditya Scindia, the Congress is hoping for wins in both seats while the ruling BJP is hoping that three-time Chief Minister Shivraj Singh Chouhan has enough left in the tank to pull through in the by-elections.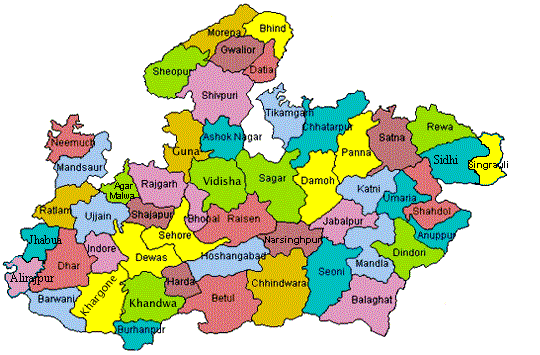 Source:news18
POLLING WOULD TAKE PLACE IN TIME, ECI
Political Services Download latest voter list Booth wise
Ending all speculations regarding postponement of Madhya Pradesh assembly elections, the Election Commission of India (ECI) on Wednesday made it clear that polling would take place in time.
While talking to media persons here on Wednesday, Chief Election Commissioner OP Rawat said, "No dates could be indicated at present. Our coming here is enough proof that the elections would take place in time. Polling schedule would be announced before media." Nonetheless, he assured that the festive season with Deepawali and Ijtema falling in November would be taken into account while finalising the poll schedule.
Observing that the electoral list is authentic, Rawat said that the ECI has identified certain discrepancies in the voters' list and initiated the process to rectify them. Mentioning that certain reports vis--vis electronic voting machines (EVMs) being manufactured in China and Japan are false and unfounded, he informed that the manufacturing is being done at the Bharat Electronics Limited and the Electronics Corporation of India Limited.
"Videogrpahy of the production facility ensures that the manufacturing process is safe and secure akin to production of currency. No tampering with EVMs is possible," claimed Rawat. Expressing satisfaction with the poll-preparedness in Madhya Pradesh where 4.94 crore-strong electorate including 2.34 cr women would exercise their franchise, he said that a few political parties complained that certain polling station in the state's northern part had been shifted making it difficult for electorate belonging to weaker sections to cast their votes. "Divisional Commissioners and District Collectors have been directed to look into the matter and resolve the problem," said the Chief Election Commissioner.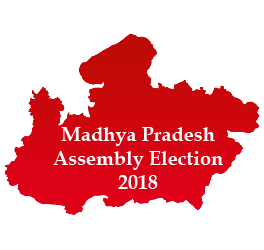 A full delegation of the ECI including the Chief Election Commissioner arrived on a three-day visit to the Madhya Pradesh capital on August 27 to look into poll preparedness in the poll-bound state.
Rawat was accompanied by Election Commissioners Sunil Arora and Ashok Lawasa besides host of other senior officials. They were in Bhopal for three days during which they interacted with all the stakeholders in the election.
The delegation met representatives of recognised political parties and nodal officers of various agencies besides interacting with divisional commissioners, inspectors general of police, collectors and superintendents of police from afternoon. It also met the Chief Secretary and the Director General of Police.
The last assembly elections were held on November 25 in a single phase. The results were declared on December 8. However, the tenure of the current state assembly would be complete in the first week of January 2019.
{}
Source:dailypioneer.com