Bypoll Result live: Samajwadi Party retains UP's Charkhari assembly seat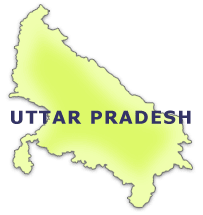 Lucknow, (IANS) The ruling Samajwadi Party (SP) on Wednesday retained the Charkhari assembly seat, for which a byelection was held on April 10.

According to the Election Commission of India (ECI), the Samajwadi Party's Urmila Rajput defeated her nearest Bharatiya Janata Party rival Akhil Rajput with a comfortable margin of more than 45,000 votes.

Eight candidates, including four Independents, were in the fray. The Congress candidate came a distant third. The Bahujan Samaj Party (BSP) did not contest the election.

The by-election in Mahoba district's Charkhari assembly constituency was necessitated as sitting Samajwadi Party legislator Kaptan Singh was convicted by a court in a murder case, and was unseated.

Kaptan Singh was elected from this constituency in September last year after union Water Resources Minister Uma Bharti vacated the seat as she was elected to the Lok Sabha from Jhansi.

The defeated BJP candidate, Akhil Rajput, is the younger son of former Bahujan Samaj Party (BSP) MP Ganga Charan Rajput, who joined the party recently.