Backward class will help BJP win UP: Amit Shah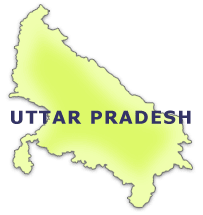 Bharatiya Janata Party (BJP) president Amit Shah on Sunday said the backward community would propel the party to power in Bihar and Uttar Pradesh, just like it did at the Centre in the last Lok Sabha polls.
UP, from where the BJP won 73 seats in the Lok Sabha elections, will go to polls 2017 and the Bihar elections will be held in October — the BJP's first election after it was clobbered in the Delhi polls held in February.
Shah was in Prime Minister Narendra Modi's constituency to address a gathering comprising mostly of people from the Rajbhar community.
During the rally, he said, "Prime Minister Narendra Modi wants to bring parivartan (social change) in this country. But this will only be possible if UP and Bihar changes… Backward community will bring this change… and BJP will form the next government in the states."
He added that if the BJP wins in the state then the party would ensure that the backward community would participate in all spheres of governance.
Launching scathing attack on the Congress, Shah blamed the party for all the troubles of the poor and backward communities in the country.
"For a maximum period after independence, the Congress has ruled the country... It did nothing for poor. Only Congress leaders became rich," Shah said. He also flayed BSP chief and former chief minister Mayawati, accusing her of not helping the poor.
He then listed the schemes, including Jan Dhan Yojana — the government's flagship scheme — for the upliftment of the poor.
"For the first time since independence, 11.50 crore poor families have been able to open a bank account," Shah said.