Uttar Pradesh government sends report on convicted minister to EC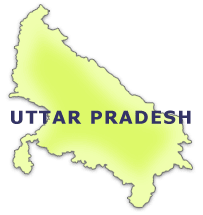 THE Uttar Pradesh government on Tuesday forwarded its report to the Election Commission of India (ECI) on sentencing of its Minister of State Kailash Chaurasia, who was found guilty in the case of man-handling and extending criminal threat to a postman in 1995.
UP Chief Electoral Officer Umesh Sinha confirmed about the report from the state home department along with the court verdict received at his office.
Sinha, who is also Deputy Election Commissioner posted at ECI, Delhi said that the report has been forwarded to the legal cell of the commission for further action.
Chaurasia, who holds the Department of Basic Education, Child Development and Nutrition, was sentenced by the Chief Judicial Magistrate's court in Mirzapur to three years of rigorous imprisonment in one of the offences, and two years each for two other offences on Saturday.
After passing the order, the court took him into judicial custody and later granted him bail in the evening after furnishing of two personal bonds of Rs 20,000, each.
Chaurasia, who had contested the previous Lok Sabha polls from Varanasi against Prime Minister Narendra Modi and lost, was seen at the UP Assembly session on Tuesday, but he left after some time.
Earlier, Samajwadi Party MLA Kaptan Singh Rajput had lost his membership after being convicted in a murder case. Two other legislators — Uma Shanker Singh of BSP and Bajrang Bahadur of BJP — too, were disqualified from their membership after being held guilty in Lokayukta probe on charges of continuing as contractors even after becoming MLAs.