Polling for 12 Legislative Council seats underway in UP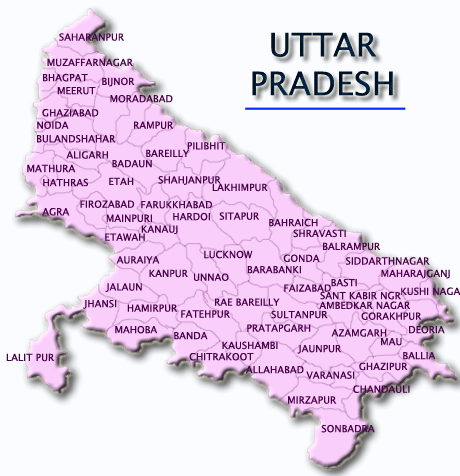 Lucknow, (IANS) Voting for the 12 seats of the Legislative Council began Friday morning, an official said. Prominent among those whose fates will be sealed by evening are Health Minister Ahmed Hasan and the Bahujan Samaj Party's Naseemuddin Siddiqui, a close aide of former chief minister Mayawati.
The elections came to a contest as both the BJP and the BSP fielded one candidate more than what their strength in the lower house of the state assembly can guarantee.
Congress and the Rashtriya Lok Dal (RLD) have not fielded any candidates. While the Congress has issued a whip for its party legislators to vote in favour of the Samajwadi Party (SP), Ajit Singh's RLD has decided to go along with Mayawati's BSP.
While the Congress support has virtually ensured that all eight candidates of the ruling Samajwadi Party will sail through, the BSP and the BJP candidates will need additional 31 first priority votes to get its extra candidates into the Legislative Council. BSP has fielded three candidates while the BJP has fielded two. Only one extra candidate of these parties can win the seat, based on spillover votes.
This is for the first time since 2006 when voting is being held for the legislative council. Even the SP based on its strength of 230 MLAs can only get seven MLCs elected, its eighth candidate is likely to get 14 additional votes he requires, after Congress extended its support to the ruling establishment.
With 41 MLAs the BJP can get through one candidate easily to the upper house and would have ten votes remaining to which it will have to garner additional votes, which is hopeful of, from independents and other parties.
The BSP has 80 legislators and would require 13 additional votes to ensure victory of its third candidate.
The BSP has named Pradeep Jatav, Naseemuddin Siddiqui and Dharmveer Ashok as its candidates while the SP has fielded Ramesh Yadav, Ahmed Hasan, Sarojini Agarwal, Saheb Singh Saini, Virendra Singh Gujjar, Ram Jatan Rajbhar, Ashok Bajpayi and Ashu Malik. The BJP has named Laxman Acharya and Daya Shankar Singh as its candidates.
Election Officer and Principal Secretary of the Legislative Assembly Pradeep Dubey informed that polling was going on peacefully and would continue till 4 pm. Results will be announced later in the evening.