Narendra Modi to begin UP campaign in Kanpur Oct 15.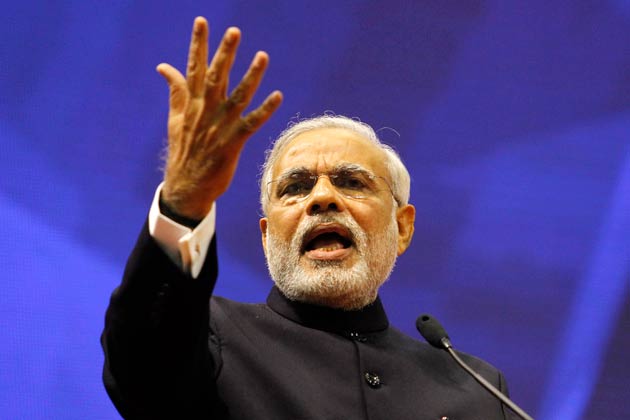 Lucknow: BJP prime ministerial candidate Narendra Modi will address three public rallies in Uttar Pradesh in the next two months, starting with Kanpur Oct 15, the party announced Friday.
 According to the programme finalized by the Gujarat chief minister's office, Modi has made himself available for the rallies in the politically crucial state of Uttar Pradesh in October and November.
The selection of the venue of the three meetings, to be addressed by Modi and BJP president and former UP chief minister Rajnath Singh, are interesting as all three places have incumbent Congress MPs.
Also read : Yeddyurappa's support is not good for Narendra Modi?
Kanpur is represented by three-time MP and central coal minister Shri Prakash Jaiswal while Jhansi is held by Pradeep Aditya Jain, another union minister. Kamal Kishore of Congress is MP from Bahraich.
 Party sources say six other rallies will be held with Modi at different places in the state in the run up to the Lok Sabha election due next year.
At present, the BJP has 10 MPs from UP, a sharp fall from the 58 it had in 1998, out of the total 80.