Tamil Nadu Caste wise demographics,Caste/Religion Wise population in Tamil Nadu, vanniyarpopulation in tamilnadu, Demographics of Tamil Nadu, religion wise population in Tamil Nadu,tamilnadu caste list, Tamil Nadu Population, Tamil Nadu Population and Census, Religion in Tamil Nadu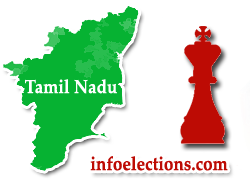 Details about the population of Tamil Nadu based on India Census 2011. Tamil Nadu district wise population, population based on religion in Tamil Nadu. Get complete demographics about Tamil Nadu. Below is the latest caste demographics of tamilnadu.

Castes of Tamilnadu

Caste

Population (%)

Vanniyar

25%

Mukkulaththor

10%

Non Tamils

8%

Muslims

6%

SC ST

21%

Konar

5%

Muththaraiyar

3%

Pillai / Mudaliyar

5%

Chettiyar

1.50%

Brahmins

2%

Hindu Nadars

4.50%

Christians

7%

Kongu Vellala gounder

7%
As per, 2011 Census of India, Scheduled Castes constitute 20.01% of Tamilnadu's 72 million population. 1.10 per cent of the population belonged to Scheduled tribes (ST) Other Backward Classes (OBCs) form 68% of Tamil nadu population.
Religion Data
The following table shows the total number of people belonging to each religion in Tamil Nadu.