Details

Category: Telangana News
Last Updated on

Tuesday, 28 August 2018 12:16
Election Commission not in favour of early polls in Telangana
Political Services Download latest voter list Booth wise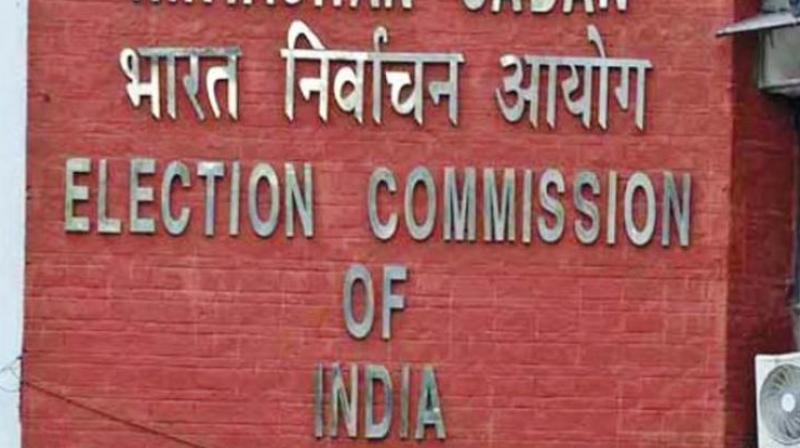 Hyderabad: The Election Commission is unlike the initial elections for the Telangana assembly in December, in which the Chief Minister along with four states Chandrasekhar Rao is in demand. The EC is learnt to have cited "three reasons" which are obstructing early elections for Telangana state when chief adviser to the government Rajiv Sharma met its officials three days ago.
The first is the EC schedule for the summary revision of the electoral roll in Telangana, which ends on January 1, 2019, the second issue is that the seven divisions in Khammam were merged with AP, continuing to be represented by TS legislators And they have not been notified in the AP constituencies so far. The third reason is the need to break the regularity of "joint elections" for the Lok Sabha and the assembly held in the oil-courtyard from 1999 and the EC is not satisfied with the explanation given by the TC officials.
Officials said that if the Telangana assembly was dissolved by September 10, then it will be six months for elections to be held till March 10, whereas LS elections will be scheduled in April 2019. They said, may lead to legal issues if separate elections are held for the state, resulting in an additional expenditure of Rs 3,000 crore for only one month.

The joint elections for Lok Sabha and Assembly were being held consecutively since 1999 in Undivided AP. Though AP was bifurcated in 2014, the elections were conducted for Undivided AP in April/May 2014 since the formation of Telangana State came into effect from June 2014. The other issues pointed out by ECI officials were that for the first time VVPAT machines were being used on a full scale along with EVMs for Assembly elections in four states in December and for this, the staff were being trained. It would be difficult to train poll staff in Telangana for December polls. Also issues were also raised with the deployment of IAS, IPS, I-T officers as election observers for Telangana while ECI had already initiated this process for four states.
However, the TS government is making the best effort to celebrate the ECI to conduct early elections in December. The statement of the IT minister on Sunday also indicated in this regard. "Clarity on initial elections will come in the next 7-10 days." Mr. Ram Rao said, "There is no clarity whether initial elections will be held or not," said Mr. Ram Rao.His statement shows that even TRS chief and CM K.Chandrasekhar Rao will not be in a position to give clarity on early polls in the massive public meeting being held by TRS on the city outskirts on September 2.