Details

Category: Telangana News
Last Updated on

Thursday, 22 January 2015 20:47
Live: Lok Sabha adjourned till Monday as MPs create uproar over Telangana.
New Delhi: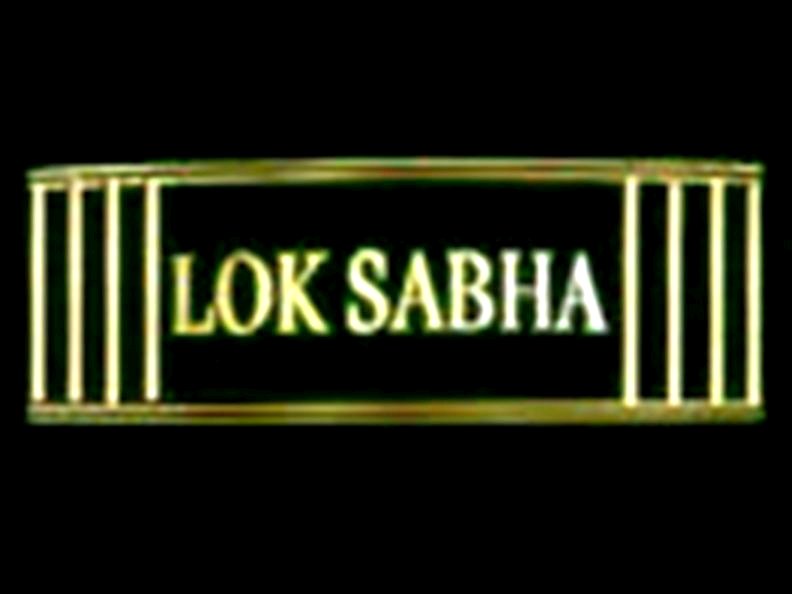 2:14 PM: Pakistan Prime Minister summons meeting with Army officials to discuss the current situation at the LoC.
2:05 PM: Lok Sabha adjourned till Monday.
2:00 PM: Lok Sabha resumes.
1:40 PM: BJP leader Kirti Azad says such a statement was not expected from Bhim Singh. He adds this shows they are only doing vote bank politics.
1:37 PM: Bihar minister Bhim Singh apologises to the nation for his statement and said they are with the family of the soldiers. He, however, refuses to explain his statement.
1:37 PM: JD(U) leader KC Tyagi says Bhim' statement is totally condemnable. Bihar Chief Minister Nitish Kumar has asked him to retract his statement.
1:37 PM: Bhim says that the minister visited the spot and ministers concerned from the various places were there. He adds that he was not aware of the arrival of soldiers' bodies, so did not go to the airport.
1:35 PM: BJP leader Rajiv Pratap Rudy says the statement is simply obnoxious. It is shocking and shameless and any word is less to condemn it.
1:32 PM: BJP leader Ashwini says the JD(U) party chief is deperate to meet the Pakistan Prime Minister. He adds that the JD(U) chief is playing vote bank politics and they have no sentiments. He says that the JD(U) did not even think of saluting the martyrs.
1:15 PM: JD(U) leader Bhim Singh says Jawans go in Army to be martyrs.
1:00 PM: On India-Pakistan dialogue, External Affairs Minister Salman Khurshid says there is a time and place for everything and a decision will be taken. He defends Defence Minister AK Antony and says ,"Antony made the earlier statement under pressure from the Opposition." On the PMO, he says, "It's a team work, inputs are taken from everybody."
12:34 PM: Rajya Sabha adjourned till 2 PM over protests on Telangana.
12:22 PM: Lok Sabha adjourned till 2 PM.
12:18 PM: SAD MP Harsimrat Kaur in Lok Sabha says Sikh brothers are being targeted across the world because of their attire. Sikhs are being butchered in hate crime and they are being repeatedly humiliated in France and Rome.
12:18 PM: Defence Minister says no attack on Indian troops possible without the support of Pakistan Army. He adds it is clear now that specialist troops of Pakistan army were involved in the attack. It is now clear that specialist troops of Pakistan Army were involved in this attack when a group from Pakistan occupied Kashmir set across the LoC and killed our brave jawans. We all know that nothing happens from the Pakistan side of the line of Control without support, assistance and facilitation and often direct involvement of the Pakistan Army. Those in Pakistan who are responsible for this tragedy and the brutal killing of our two soldiers earlier this year should not go unpunished.
12:15 PM: BJP leader Sushma Swaraj says the Opposition is not doing politics on the LoC killings. She says the House supports the statement of the Defence Minister and want to tell Pakistan that they cannot continue to act like this.
12:13 PM: Sushma thanks Defence minister for rectifying his earlier mistake.
12:13 PM: The BJP will boycott Rajya Sabha till their names are withdrawn from the list
12:12 PM: Antony says Pakistan should show determined action against terrorists and bring to book 26/11 Mumbai attackers. He adds India's restraint should not be taken for granted.
12:10 PM: Defence Minister AK Antony clarifies his statement on LoC killings in Lok Sabha. He says it is clear that the attack was carried out by Pakistani Army. The statement was based on the information available on the LoC killings.
12:07 PM: Rajya Sabha adjourned till 12:30 PM as MPs protest against Telangana
12:02 PM: Parliament resumes and Defence Minister AK Antony is likely to make a statement on LoC killings.
11:40 AM: External Affairs Minister Salman Khurshid defends Defence Minister AK Antony's statement on the LoC killings. He said, "We have a very experienced and respected Defence Minister. Whatever he said is based on latest information given by the Army at that time. He even went back during the debate to check with the army if these facts were correct. Army must have gone by a general view, it out to the press and then they realised their mistake, regretted the inconvenience caused and corrected their view. It's the corrected view that was filtered into the Defence Ministry and Army HQs."
11:28 AM: BJP laeader Sushma Swaraj tweeted "Lok Sabha has been adjourned because Congress members were constantly disrupting the proceedings."
11:23 AM: Lok Sabha adjourned till 12 PM.
11:23 AM: Senior BJP leader Advani says work can be carried out only when House is brought in order.
11:12 AM: Rajya Sabha adjourned till 12 PM as BJP walks out of House.
11:06 AM: Protests continue in Rajya Sabha.
11:06 AM: BJP leader Arun Jaitley speaks in Rajya Sabha. He says there have been incidents of expressions of protests by several sections of the House. In the last three years, the ruling party members march towards another person of opposition party. The object has been that the House functions peacefully. If this is supposed to be mentioned in this manner, we he asks Chairperson to reconsider it.
11:04 AM: BJP leader Venkaiah Naidu appeals for peaceful discussions in Upper House. He says, "Its an insult to us, discrimination against main Opposition party."
11:02 AM: Lok Sabha witnesses uproar as MPs demand a united Andhra.
The Monsoon Session of Parliament on Thursday witnessed uproar on various issues ranging from Telangana statehood to Defence Minister AK Antony's statement on the killing of five soldier along the Line of Control in Poonch sector of Jammu and Kashmir.
The BJP protested as Wednesday's Rajya Sabha bulletin mentioned that party members were in the Well of the House on Telangana issue when they were in their seats. The list has 22 names which have been listed against MPs who were in the Well of the House and were indulging in unruly behaviour. The list does not name any Congress member.
source:http://ibnlive.in.com/news