Chandigarh Parliamentary Constituency 2019, Chandigarh Lok Sabha Constituency Details, Political News Chandigarh, Chandigarh Lok Sabha Elections 2019 News Updates, Chandigarh Parliamentary Constituency details 2019, Chandigarh MP, Issues Political Analysi
Details

Parent Category: Political News
Last Updated on

Wednesday, 30 January 2019 12:48
Chandigarh Parliamentary Constituency 2019, Chandigarh Lok Sabha Constituency Details, Political News Chandigarh, Chandigarh Lok Sabha Elections 2019 News Updates, Chandigarh Parliamentary Constituency details 2019, Chandigarh MP, Issues Political Analysis 2019: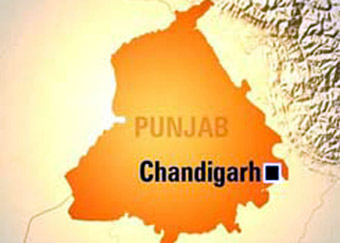 About the Constituency:
The total number of electorates in the Chandigarh Lok Sabha Constituency (constituency number 1) according to Election Commission of India 2009 reports are 524,444 of which 291,666 are males and 232,778 are females.
About Chandigarh:
Often termed the "Pensioner's Paradise", as a large bulk of the population in this constituency have been or are into government service, the economy of Chandigarh thrives on the government wings which have their bases in this Union Territory. The other industries visible in the Chandigarh constituency and supplying the backbone of the economy are paper manufacturing, alloys, metals, sanitary products, automobile parts and pharmaceuticals, to name a few.
Demographic Pattern:
With a population of 10,55,450 people, according to the 2011 Census of India, Chandigarh is the first planned city in independent India and has extremely high population density of 7,900 persons per square kilometer. Whereas, males constitute 55% of the population, females comprise 45% of the massive population. The total number of voters in the last Lok Sabha elections held in 2009 was 5,25,437.
Present political Scenario:
Why BJP may find it difficult?

It is widely believed that Satyapal Jain, the former two time MP from here suggested Kirron Kher's name as a compromise formula between the three factions and the party high command accepted it. Although Chandigarh is a very cosmopolitan city, voters here do not take very well to "outsiders", so it may be a difficult task for Mrs Kher to defeat the much tainted Pawan Kumar Bansal.

May play the role of spoilsport
AAP may not find much resonance here, but Gul Panag may get some crucial anti-Congress votes, further hurting the BJP.