Nagaland Parliamentary Constituency 2019, Nagaland Lok Sabha Constituency Details, Political News Nagaland, Nagaland Lok Sabha Elections 2019 News Updates, Nagaland Parliamentary Constituency details 2019, Nagaland MP, Issues Political Analysis 2019
Details

Parent Category: Political News
Last Updated:

Tuesday, 29 January 2019 17:35
Nagaland Parliamentary Constituency 2019, Nagaland Lok Sabha Constituency Details, Political News Nagaland, Nagaland Lok Sabha Elections 2019 News Updates, Nagaland Parliamentary Constituency details 2019, Nagaland MP, Issues Political Analysis 2019: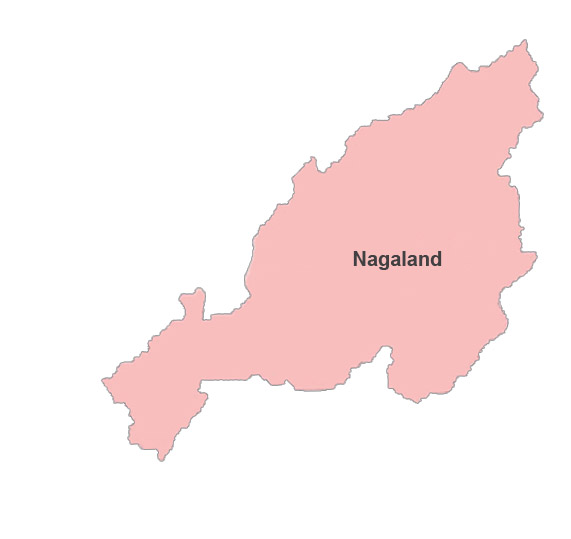 About Nagaland:
Nagaland- a small state in North Eastern Indian, became the 16th state of India in Dec 1963. Before that it was an autonomous district in Assam. Nagaland has only one parliamentary constituency, having the same name as the state. The Indian National Congress (INC) and the Nagaland People's Front (NPP) are the major political parties of the state. Some other political parties that are making their presence felt include the AITC, the JD(S), and the independents The General (Lok Sabha) Elections 2014 in the state, will be conducted on 9th April 2014, that marks the second phase of nationwide Elections.
Campaigning Strategies
Keeping the coming Lok Sabha election in mind, the state government has launched the National Urban Health Mission (NUHM). K.V. Pusa, senior INC leader, will contest from the single parliamentary constituency of Nagaland. This decision has been unanimously recommended and also endorsed by the Nagaland Pradesh Congress Committee (NPCC).

As main campaign strategy, the INC will highlight the rampant misuse of the Member of Parliament Local Area Development (MPLAD) Fund, amounting to Rs. 25 crores, during 2009 to 2014, by the NPF.

The current Nagaland Chief Minister, Neiphiu Rio, has been selected as the Lok Sabha candidate of the NPF in the lone PC of the state. In an interesting turn of events, Z. Lohe, former political adviser to current Nagaland Chief Minister, Neiphiu Rio of the NPF, has joined the INC.

He will also campaign for the INC candidate from the Nagaland Lok Sabha seat. The Nationalist Congress Party's Nagaland unit has decided to support the NPF's Lok Sabha candidate, Neiphiu Rio. Currently, Rio is the consensus candidate of the NPF, the JD(U), and the BJP, forming the Democratic Alliance of Nagaland (DAN).
A Look: Sitting MP:
| | |
| --- | --- |
| Name of MP | C. M. Chang |
| Age | 70 |
| Nature of Membership | Elected |
| Term | 18-May-09 to 21-Sep-13 |
| Political Party | Nagaland People's Front |
| Gender | Male |
| Educational Qualification | Graduate |
Performance in the 15th Lok Sabha:
| | |
| --- | --- |
| Debates participated | 1 |
| Private member bills passed | 0 |
| Questions asked | 33 |
| Attendance | 78% |
Normal 0 false false false EN-GB X-NONE HI
Performance in the 15th Lok Sabha