MAHARASHTRA 2019 ASSEMBLY ELECTION SEAT PROJECTION
If we analyze the 2019 parliamentary election, then we can clearly depict that Shiv Sena and BJP are maintaining their stronghold in Maharashtra but however, voters have their different opinion on the state and parliamentary elections.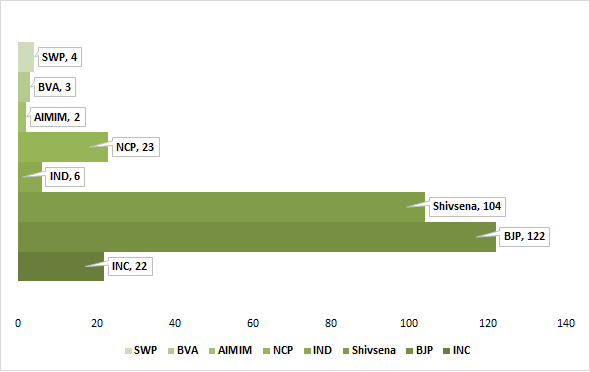 It is the opinion poll concluded by 2019 Parliamentary Elections Result. You can conduct an opinion poll in your constituency to know the current status of you and your party and work accordingly. Here are the chances that may help you to improve your party branding in your assembly by conducting an opinion poll.

But looking at the above trend, we can say that analogous kind of trend will be observed in Maharashtra as was seen in the 2014 election. Since no key leader of INC won the seat in Maharashtra in the 2019 election this gives us clear indication that position of INC has worsened in 2019 as compared to 2014 election. So, we can say that it will be an easy win for Shiv Sena and BJP in Maharashtra in 2019 Assembly election.
Features needed to win Maharashtra Assembly Elections 2019