2014 Lok Sabha elections: Strong probable's of AAP candidates
Details

Parent Category: Political News
Last Updated:

Thursday, 22 January 2015 20:54
2014 Lok Sabha elections: Strong probable's of AAP candidates.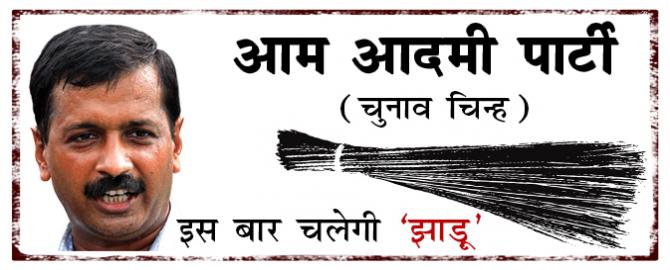 The Aam Aadmi Party on Saturday will release its second list of candidates for the 2014 Lok Sabha elections. Although there is no official word on who will figure on this list, the grapevine is abuzz with some names. Here is a look at some strong probables:
Adarsh Shastri
Could be Fielded From: Uttar Pradesh
Grandson of former prime minister Lal Bahadur Shastri and son of Congress leader Anil Shastri, Adarsh Shastri quit his cushy job at Apple to
join AAP in December last year. His decision to take the political plunge was inspired by Arvind Kejriwal. He is currently in charge of formulating the party's vision for Uttar Pradesh.
Also Read..http://leadtech.in/infoelection/index.php/candidate-list/2233-aap-set-to-announce-the-second-list-of-candidates-for-general-elections.html
Rajiv Bajaj
Could be Fielded From: New Delhi
One of India's leading industrialists, Rajiv Bajaj of Bajaj Group, was vocal in his appreciation of former Delhi chief minister Arvind Kejriwal shortly after he addressed businessmen at an event organised by the
Confederation of Indian Industries.

Rakhi Birla
Could be Fielded From: New Delhi
Rakhi Birla, the giant killer of Delhi elections, is credited with one of the biggest electoral upsets in the Capital. She defeated four-time MLA and former state minister Raj Kumar Chauhan by a margin of over 10,000 votes. The 26-year-old was the youngest cabinet minister in Delhi's history and has become the Dalit face of the party.

Rabbi Shergill
Could be Fielded From: Punjab
The singer turned politician is likely to get an AAP ticket from Amritsar, where he is expected to be pitted against cricketer-turnedpolitician Navjot Singh Sidhu of the BJP.

Other Probables
AAP worker Arvind Kamal likely to contest against Congress MP Anu Tandon from Unnao (UP) and TV Journalist Sandeep Choudhary could contest from Faridabad (Haryana).
source:economicstimes