Karnataka by-election LIVE UPDATES:
Karnataka Assembly by-election 2019 live news update: By-elections are held on Thursday for 15 constituencies across Karnataka, which will decide the fate of the four-month-old BJP government led by Chief Minister BS S Yeddyurappa. Over 38 lakh voters will exercise their franchise in important by-elections,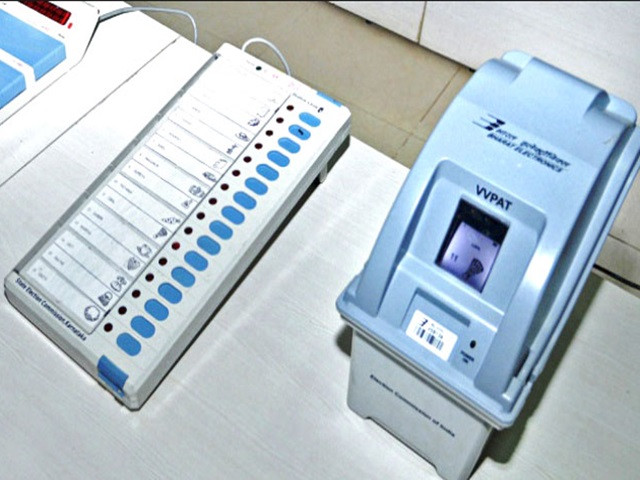 which will be between 7 am and 6 am. The results will be announced on Monday 9 December.
The seats fell vacant after 17 rebel Congress MLAs and JD(S) parties tried to topple the coalition government with the BJP. The MLAs were later disqualified from the House, but today they were allowed to contest elections. Elections for the two seats - Rajarajeshwari Nagar and Maski - are not being held today as separate election petitions challenging the results of the 2018 elections are pending in the Karnataka High Court.
In 13 of the 15 seats, BJP has fielded Congress-JD (S) turncoats. The ruling party needs to win at least six out of 15 or seven out of 17 seats to maintain its majority.
READ MORE: Complete Details for Upcoming Karnataka By-Elections 2019
Karnataka assembly by-election LIVE updates: 68% voter turnout recorded till 7 pm
| | | | | | | |
| --- | --- | --- | --- | --- | --- | --- |
| Assembly Constituency | Round 1 | Round 2 | Round 3 | Round 4 | Round 5 | Close of poll % |
| No. | No. & Name. | 9:00 AM | 11:00 AM | 1:00 PM | 3:00 PM | 5:00 PM |
| 3-Athani | 8.33 | 23.1 | 40.89 | 56.05 | 70.73 | 75.73 |
| 4-Kagawad | 6.94 | 21.34 | 37.72 | 51.41 | 69.76 | 76.27 |
| 9-Gokak | 6.11 | 20.45 | 37.37 | 53.3 | 66.76 | 73.08 |
| 81-Yellapur | 7.54 | 23.87 | 41.72 | 56.2 | 72.23 | 77.52 |
| 86-Hirekerur | 5.59 | 20.03 | 38.63 | 56.6 | 72.42 | 78.63 |
| 87-Ranebennur | 6.22 | 19.08 | 36.09 | 53.5 | 72.42 | 73.53 |
| 90-Vijayanagara | 6.5 | 20.03 | 34.95 | 47.38 | 58.93 | 64.95 |
| 141-Chikkaballapur | 6.91 | 20.78 | 39.03 | 60.43 | 79.8 | 86.4 |
| 151-K.R.Pura | 6.15 | 14.44 | 22.23 | 29.25 | 37.5 | 43.25 |
| 153-Yeswanthpur | 4.19 | 13.13 | 27.29 | 38.83 | 48.34 | 54.13 |
| 156-Mahalakshmi Layout | 8.21 | 15.71 | 22.71 | 30.73 | 40.47 | 50.92 |
| 162-Shivajinagar | 3.04 | 12.79 | 22.12 | 32.72 | 41.13 | 44.6 |
| 178-Hoskote | 9.01 | 22.39 | 33.24 | 54.12 | 76.19 | 90.44 |
| 192-Krishnarajpet | 6.2 | 20.01 | 39.47 | 59.86 | 75.87 | 80 |
| 212-Hunsur | 6.18 | 19.12 | 38.2 | 57.44 | 74.47 | 80.71 |
Source: TheIndianExpress