Details

Category: Indian Politics
Last Updated on

Friday, 24 August 2018 15:59
Didn't Remember Him in Lifetime, Chhattisgarh CM Making Show For Political Gains: Vajpayee's Niece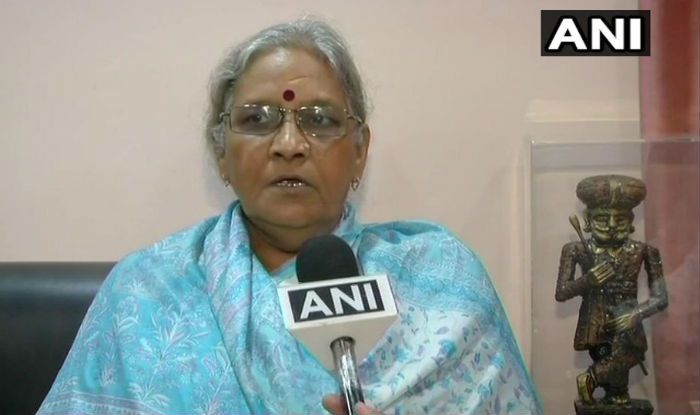 Former PM's niece Karuna Shukla (ANI)
New Delhi: As the nation remembers one of its greatest leaders, Atal Bihari Vajpayee, politics threatens to play out over his ashes being taken to be immersed in rivers across the country. While top BJP leaders are participating in a ritual that has been dubbed "Atal Kalash Yatra" by the ruling BJP, Vajpayee's niece has criticised the way the Chhattisgarh government has tried to milk the BJP patriarch's death, said reports on Thursday. "The way the BJP is carrying around the country ashes of Atal Bihari Vajpayee, it is a show-off and for votes. Chhattisgarh CM Raman Singh and his Cabinet never remembered him (Vajpayee) until now, especially when he had created the state," alleged Vajpayee's niece Karuna Shukla.
Shukla, who was once a BJP leader but is with the Congress now, was quoted by Zee as saying, "He never named Atal ji in his speeches, gave no importance to him but today they are playing politics over the urn of his ashes." She said she was angered as well as sad with the way the BJP government renamed schemes just after the former PM's death and never mentioned him before. "In none of the elections in the last nine years has Raman Singh ever spoken about the work done by Atal ji," she said
The BJP government in Chhattisgarh had decided to rename Naya Raipur, the upcoming capital city, as 'Atal Nagar' in memory of the former PM. Several other government institutions and projects will also be named after Vajpayee. Vajpayee's statue will be installed at Naya Raipur as well as in all 27 district headquarters of the state. The Central Park to be developed in Naya Raipur will also be named after him, Chief Minister Raman Singh had said. On Wednesday, a procession of an urn containing the Vajpayee's ashes was taken out by the BJP from the Raipur airport to the old BJP office in the city.
Source:chatisgard news