Prominent Leaders
Satish Upadhyay Biography Family Address contact Website Professional career, Satish Upadhyay, Who is Satish Upadhyay, Know about Satish Upadhyay BJP, Satish Upadhyay political Career, position held by Satish Upadhyay, Satish Upadhyay Assets Criminal reco
Details

Parent Category: Indian Politics
Last Updated:

Wednesday, 02 November 2016 16:22
Satish Upadhyay Biography Family Address contact Website Professional career, Satish Upadhyay, Who is Satish Upadhyay, Know about Satish Upadhyay BJP, Satish Upadhyay political Career, position held by Satish Upadhyay, Satish Upadhyay Assets Criminal records liabilities Achievements Awards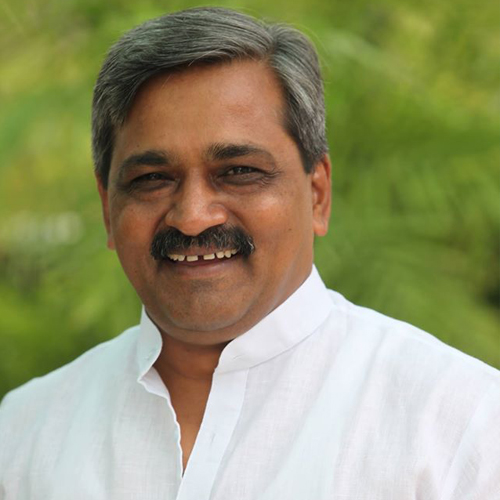 Satish Upadhyay is a State President of BJP in Delhi state unit in July 2014. Satish Upadhyay, one of the most promising youthful faces of Delhi BJP is a councilor from Malviya Nagar Ward number 161, New Delhi and the chairman of the Standing Committee of South Delhi Municipal Corporation (SDMC).
Satish Upadhyay born on 6 March 1962 at delhi. He is is the youngest in the family of the 6 brothers and 2 sisters. As a child he learnt his first lessons of honesty and hard work from his parents and siblings.
Politial Career:
---
Satish Upadhyay learnt the first lesson of politics while still in school and earned the first prize in Mock Parliament. He was also an active swayamsevak in the RSS shakha of his area. His political and social interests got a firm ground when he joined ABVP in college. He was the youngest candidate for the post of Vice President while contesting elections on an ABVP ticket for Delhi University Student Union.
| | |
| --- | --- |
| Constituency | Malviya Nagar |
| State | Delhi |
| DOB | 6/03/1962 (Ludhiana, Punjab) |
| Political Party | BJP |
| Religion | Hindu |
| Educational Qualification | Graduated |
| Profession before joining politics | Business |
| Spouse | Aarti Upadhyay |
| Children | Sumedha, Shivika and Raghav |
Having held various important positions in the party Satish entered electoral politics in 2012 MCD elections. He became councilor from ward 161, Malviya Nagar. Because of his innovative style of working he was instantly entrusted with the position of Education Committee Chairman of SDMC.
His exemplary work secured him a second term in the position. Because of his clean and honest image that travels beyond party lines he was soon elevated to the position of Chairman, Standing Committee. Initiatives taken by Satish Upadhyay span from local level to state politics. In the process he has won unswerving support and deep trust of the people by and large.
The positions achieved by him can only be ascribed to his hard work and total commitment which in turn has won him lakhs of loyal friends as well as followers. He has also been Member, Censor Board of Film certification, Delhi and Ex- Member, TAC, Delhi.
---
Social Life

:
Since his school days, as a RSS volunteer Upadhyay had been actively involved in development works. He was a member of various religious and social organisations and worked with great dedication for the social welfare of people in health and education of underprivileged children in particular.
---

Personal life:
He is married to Aarti Upadhyay and together they have three children Sumedha, Shivika and Raghav. While both his daughters are lawyers by profession, his son Raghav is in school.