Details

Category: Political News
Last Updated on

Saturday, 07 July 2018 11:05
If Election Commission decides on simultaneous polls, Telangana may prefer snap poll to Assembly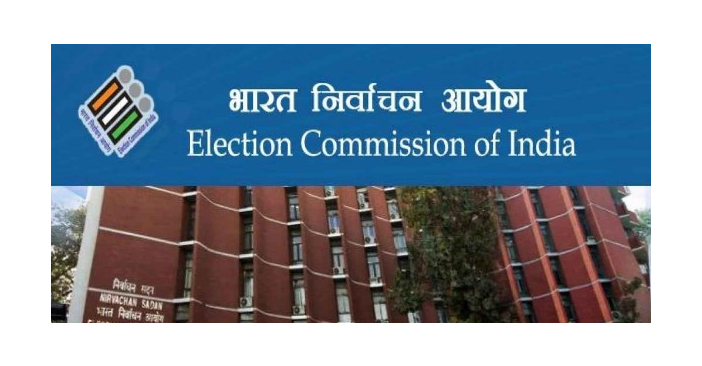 The term of Telangana Assembly will end on June 8, 2019. That means EC is empowered to hold polls to TS Assembly any time after Dec 8, 2018.
Download latest voter list Booth wise
If at all the Election Commission of India wants to hold polls to the Assemblies of the states, whose terms will be ending in the second half of 2018 or in the first half of 2019, simultaneously with Lok Sabha elections, Telangana too may duly witness "early" polls irrespective of the state government's decision.
The reason for this opinion is that Section 14(2) of the Representation of People Act which empowers EC to hold elections to any State Assembly at any time earlier than six months prior to the expiry of the term of that particular House without its dissolution. Thus, EC can notify elections to the Lok Sabha as well as State Legislative Assemblies whose term will end between December this year and June next year.
Besides Telangana, Andhra Pradesh, Arunachal Pradesh, Chhattisgarh, Madhya Pradesh, Rajasthan, Odisha and Mizoram are the States whose Assemblies' term would end in this six-month period. The term of the present Lok Sabha will end on June 3, 2019. That means EC can hold LS polls any day after Dec 3, 2018. Thus, it can also hold elections to the Assemblies of these States, six months prior to the end of the normal term of the respective Houses anytime after Dec 3.
The term of Telangana Assembly will end on June 8, 2019. That means EC is empowered to hold polls to TS Assembly any time after Dec 8, 2018. If it decides to hold simultaneous polls after Dec 8, TS government will have to accept it.
If the TS government wants polls earlier than Dec 8, the State Cabinet will have to recommend to the Governor dissolution of the House.
Against this backdrop, according to TRS sources, Chief Minister K Chandrasekhar Rao is of the view that a decision on going in for Assembly polls as per schedule or earlier should be taken depending on the "move" of the Prime Minister who is in favour of holding simultaneous elections in the country.

"If Lok Sabha and Assembly polls are held at a time, the CM thinks, the pro-Modi and anti-Modi waves, along with other national level issues might influence the State Assembly poll. KCR wants the electoral battle in the State to be focused on local issues, development programmes and welfare measures being implemented by his government. Hence his preference for separate State Assembly polls," sources told Express.
Another argument doing the rounds in TRS circles is that Assembly polls will be held in Chhattisgarh, Madhya Pradesh and Rajasthan, where Congress is the main opposition party, in coming December/January.
Holding Assembly polls in TS much earlier might incapacitate the Congress and prevent it from marshalling all its men and resources for a poll fight in TS. Further, if TS Assembly elections are held much ahead of Lok Sabha polls, the TRS can win more LS seats as it can fully concentrate on parliamentary constituencies.
Thus, if the EC is for holding simultaneous polls, KCR might either opt for Assembly polls in October/November by dissolving the House after holding the monsoon session by end of July. If the EC is for holding LS polls in April/May 2019, then also, the CM might prefer the polls to be conducted much prior to the original schedule.
This might happen in December as the second round of Rythu Bandhu cheque distribution to farmers will be taken up in November (for Rabi season). Besides, Mission Bhagiratha, construction of double bedroom houses for the poor and other flagship schemes of his government are expected to be completed by then.
KCR not in favour of simultaneous polls
Chief Minister K Chandrasekhar Rao is learnt to be of the view that if at all the Centre wants to go for simultaneous polls to Lok Sabha along with State Assemblies, whose terms will end between Dec 2018 and June 2019, the Telangana State Assembly should have polls prior to that. This is to avoid the Modi factor which may influence Telangana poll outcome. The Chief Minister wants Assembly polls to be fought on his government's development and welfare schemes.
Source: Thenewindianexpress