Details

Category: Haryana News
Last Updated on

Wednesday, 10 July 2019 12:57
HARYANA 2019 ASSEMBLY ELECTION SEAT PROJECTION
If we analyze the 2019 parliamentary election, then we can clearly depict it was easy to win for the BJP in Haryana as BJP has won all the 10 seats in Haryana in Lok Sabha Elections. No other party and candidate was seen in the race to win the seat. Out of 90 seats, BJP had won 79 seats in the state according to 2019 parliamentary elections. This clearly shows that for the upcoming Assembly Election, BJP will retain their government in the state.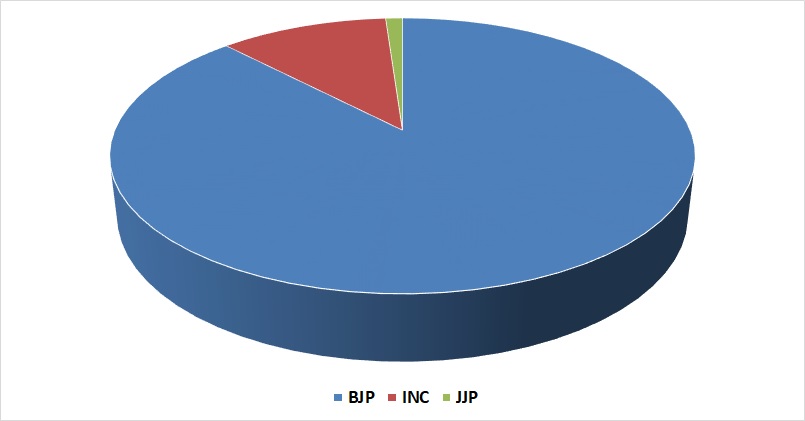 But however, we have observed in past that voters have a different opinion in the state election as compared to the general election but looking at the rising dominance of BJP in Haryana, it seems like BJP will get a clear mandate in the state.
It is the general prediction (or we can say opinion poll) analysed by the Parliamentary Elections Result 2019. You can conduct an opinion poll at your level to know the status of your party in your constituency. You can contact Leadtech for getting the service of an opinion poll as it is the Best Opinion Poll Survey Company in India that provides the best political services at reasonable prices.
However, there might be fluctuation in the seat, as, in assembly election voters has a different opinion but still, we can say that BJP will reform their government in Haryana with a clear mandate.