List of Gujarat polling booth, Gujarat booth list, Gujarat polling booth, Gujarat polling booth list, List of Gujarat Polling station, Constituency wise Gujarat booth list, List of Polling Booths in Gujarat Assembly Elections, Number of Polling Stations, Gujarat Polling Station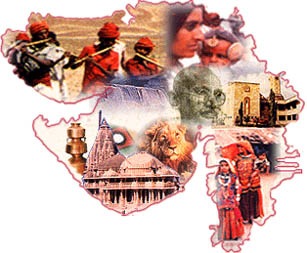 A polling place or polling station is where voters cast their ballots in elections.The area may be known as a ward, precinct, polling district or constituency. The polling place is staffed by officials (who may be called election judges, returning officers or other titles) who monitor the voting procedures and assist voters with the election process.
Gujarat Second Phase Voting Live Details 2017
In Phase 2 of Gujarat Assembly elections 2017, the overall turnout was 68.70%, slightly lower than the 2012 turnout, says Election Commission.

Average voter turnout till 1:30 pm has been recorded at 44.30%.

Average voter turnout in Second Phase of Gujarat Assembly elections till 11 am has been recorded at 19%.

EVM malfunctioning has been reported from one booth each in Mehsana, Vadodara, and Dhatlodia of Ahmedabad.

Arun Jaitley casts his vote in Ahmedabad's Vejalpur.

BJP chief Amit Shah votes in Ahmedabad's Naranpura.

Voting starts in 93 seats.

Breakup of Kheda district

Matar

16.15%

Nadiyad

12.80%

Mahemdabad

10.46%

Thasra

11.87%

Mahudha

14.57%

Kapadvanj

13.51%
Voting has started in the second phase of the Gujarat assembly election 2017. Voting will end at 5 pm.
Gujarat First Phase Voting Live Details 2017
Gujarat records 60.16% voting till 4pm.

106-year-old Motli Ba, who saw the Dandi March, casts vote.

Around 55% voting recorded in state till 3 PM in the first phase

.

40.47% voter turnout recorded till 2 pm.

23 percent polling recorded till noon.

20.9% voters' turnout recorded till 11 am.

10 percent polling registered in first two hours.

1.5% EVMs in Surat malfunctioned, some have been restored

Congress leader Ahmed Patel votes in Bharuch

Technical error reported in 33 EVMs in Rajkot.

8.5 percent voter turnout in the first hour of voting in Gujarat

EVM malfunctioning reported from areas like Surat, Rajkot

Gujarat BJP chief casts his vote

Vijay Rupani arrives at polling booth in Rajkot-West to vote.

Voting begins for 89 seats in the first phase of Gujarat election 2017.

Here is the list of voting percentages in Surat till 3 pm

Mangrol

45%

Olpad

44%

Surat East

43%

Katargam

43%

Limbayat

44%

Mahua

45%

Vagra

44%

Bardoli

45%

Choryasi

45%

Kamrej

44%

Karanj

43%

Mandvi

44%

Majura

45%
For More Details Click Here......
Click here to see the list of polling stations Constituency wise and District wise