Candidate list for Assembly, Municipal, Panchayat, By(Bye) election India 2016 2017, BJP INC AAP BSP SP CPI(M) NCP Candidate list
Details

Category: Candidate List
Last Updated:

Thursday, 22 January 2015 21:04
Election 2014: Shiromani Akali Dal

names candidates for Haryana polls 2014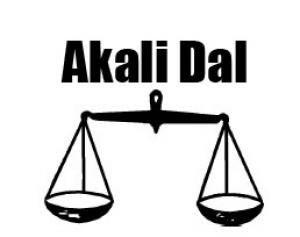 Shiromani Akali Dal on Friday declared the names of its candidates for two seats in the ensuing Assembly polls in Haryana in which the party is contesting in alliance with Indian National Lok Dal.
Among the names of candidates announced by SAD are:

Balwinder Singh Punia from Ambala city

Fformer Shiromani Grurdwara Parbhandhak Committee (SGPC) member Balkaur Singh Kalanwali from Kalanwali Assembly seat.

Also Read : All party list of candidates of upcoming Maharashtra & Haryana assembly election 2014
Announcing the names here in a party meeting at its head office, SAD President and Punjab Deputy Chief Minister Sukhbir Singh Badal described INLD-SAD alliance as "an alliance between the people of Punjab and Haryana". He claimed that people of Haryana were all set to vote for INLD-SAD alliance to begin a new era of prosperity, development and brotherhood in this region of the country.

He also claimed that this alliance would also root out Congress from Haryana. Assigning campaign duties to party leaders and workers for Haryana polls, he expressed confidence that party cadre would put its entire energy to win the two seats with maximum margin.
"I am confident that party leadership and workers would repeat their performance to ensure party victory as they did in Delhi polls", he added. Announcing the future plans of expanding the reach in other states, he said the party has chalked out plan to contest at 25 seats in Uttar Pardesh polls too.
He said that the party would create its presence in all the states having Punjabi inhabitants. SAD's alliance with the INLD has upset BJP's leaders in Haryana who had expressed its dismay over it. However, the SAD had maintained that its ties with INLD is age-old and the two parties top leadership have family terms.
In the 90-member Haryaan Assembly, going to polls on October 15, INLD is contesting on 88 constituencies while its ally SAD on two. BJP is SAD's major ally in Punjab.