Candidate list for Assembly, Municipal, Panchayat, By(Bye) election India 2016 2017, BJP INC AAP BSP SP CPI(M) NCP Candidate list
Details

Category: Candidate List
Last Updated:

Thursday, 22 January 2015 20:54
Left Front to announce Lok Sabha candidate list in February.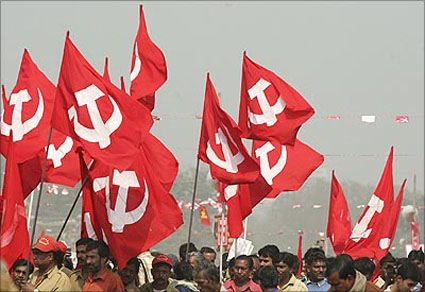 KOLKATA: The Left Front in West Bengal would announce its candidate list for the Lok Sabha election in the state this month, LF chairman Biman Bose said today. Bose said the names of all 42 candidates would be announced shortly.
Reacting to Chief Minister Mamata Banerjee's remark that opposition members who boycotted the Assembly today would be rejected by the masses, he said, "...She is not a queen and how can she make such statements after witnessing the Brigade rally on February 9? In democracy it is the people who speak the last word."
 Also Read...Opinion poll ,Congress finalize their 93 candidates for upcoming lok sabha poll 2014.
Bose also took a dig at Banerjee's support for controversial Trinamool Congress party leader Anubrata Mandal who, he said, had threatened to chop off the hands of Congress workers.
"She is supporting those who are perpetrating violence. What more can be said?
The Marxist leader also derided the state government for its lethargic attitude towards dealing with the rising incidents of rape.
"The gangrape of the tribal girl in Birbhum was covered by the international media. An international daily also termed Kolkata as the rape capital of India. This is shameful and quite significant," Bose said.
source:http://economictimes.indiatimes.com/