Assam election 2015: Over 15 lakh vote in Assam's Bodo council polls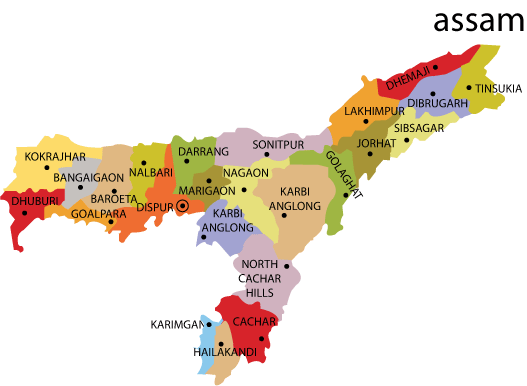 Guwahati, (IANS) Over 15 lakh people on Wednesday cast their votes in elections to the Bodoland Territorial Council (BTC) in four Bodo-majority districts in Assam, officials said.
The polling percentage till end of balloting at 5 p.m. was recorded at 75 percent, but officials said the final figure was likely to increase, state election officials said.
Voting was peaceful and there were no reports of any major disturbances from anywhere in the four districts -- Kokrajhar, Chirang, Baksa and Udalguri -- which fall in the Bodoland Territorial Area Districts (BTAD) administered by the BTC.
However, reports said people in some areas boycotted the polls due to some problems. "The elections remained peaceful throughout the day. We recorded over 70 percent polling till 3 p.m.," said Assam Chief Electoral Officer (CEO) H.N. Bora.
Polling started at 8 a.m. across all 2,778 polling stations in the four districts. There were 20,64,099 eligible voters this time.
A total of 333 candidates, including nine women, contested the polls for the 40 constituencies under the council. The Assam governor later nominates six members from the unrepresented communities in the region.
Apart from the ruling Bodoland Peoples' Front (BPF), which has been in power in the council since the first election in 2005, the BJP and the Congress have also fielded 40 candidates each in all the constituencies.
The All India United Democratic Front (AIUDF), Asom Gana Parishad (AGP), CPI-M, and CPI also fielded candidates in some constituencies.
A total of 151 independent candidates contested this time, including 40 supported by the Peoples' Confederation of Democratic Rights (PCDR), a newly floated conglomeration of various communities living in the BTAD. There was tight security during the election.