Assam Election 2015: Former militant in fray in Bodo polls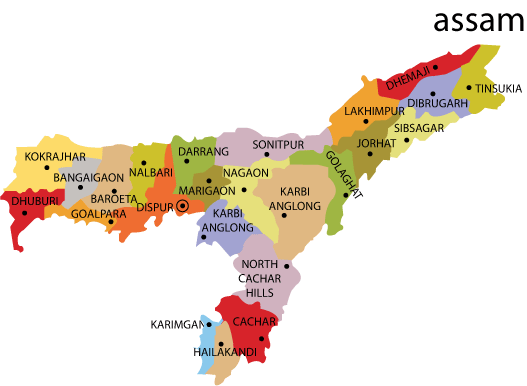 Guwahati, (IANS) Former Bodo militant Bijoy Choudhury is among those contesting Wednesday's elections to pick a new body to govern Bodo-majority areas in Assam.

A former member of the Bodo Liberation Tigers (BLT), Choudhury is a candidate of the Bharatiya Janata Party. He is contesting from Mushalpur constituency of the Bodoland Territorial Council (BTC).

Choudhury was among the hundreds of militants who came out of hiding in 2003 after the BLT signed a peace pact with the government.

That led to the formation of the BTC - an autonomous council which runs the administration in Kokrajhar, Chirang, Baksa and Udalguri districts where Bodos are the single largest community.

"The locals have asked me to contest elections many times but I refused," said Choudhury. "But now I feel I can do more work by entering the political system."

After the 2003 ceasefire, he and some of his former colleagues formed an NGO to do conservation work in the Subankhata reserve forest.

He then led a movement to protect the forests and wildlife for more than a decade. "Wherever I go, I make it a point to talk to people about the fragile ecosystem of (Bodo areas) and the need to conserve forests and wildlife."

The reserve forest, spread over 2,338 hectares, is located in the fringe area of Assam's Manas National Park, a tiger project.

Till some decades ago, it was an extension of Bhutan's forest cover. Bodo militants used it to transit from Assam to Bhutan.