MUDRA Bank Yojana , Rules, Terms and Conditions for the MUDRA Bank Yojana, Benefits of MUDRA Bank Yojana, About MUDRA Bank Yojana, Mode of payment of Mudra Bank yojana scheme, eligibility criteria of scheme, PM Narendra Modi Scheme, PM Modi Schemes
Details

Parent Category: Indian Politics
Last Updated on

Friday, 26 June 2015 16:26
MUDRA Bank Yojana

MUDRA Bank Yojana , Rules, Terms and Conditions for the MUDRA Bank Yojana, Benefits of MUDRA Bank Yojana, About MUDRA Bank Yojana, Mode of payment of Mudra Bank yojana scheme, eligibility criteria of scheme, PM Narendra Modi Scheme, PM Modi Schemes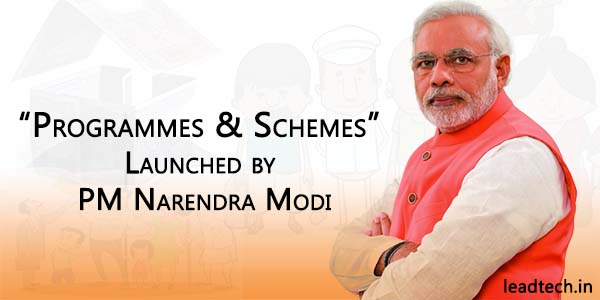 Scheme Details
MUDRA Banks is one of the latest yojana launched by the Prime Minister of India Narendra Modi. This is a new scheme launched on 8th of April according to which the latest scheme is to look forward to the development of small entrepreneurs. This scheme is launched keeping in mind the areas where the normal banks are unable to reach. There are remote places in the country where people are unable to use the regular bank services like loans and credit cards.

This committee was suggested in the annual budget of India and was officially founded in the month of April. The committee will be targeting over 5 crore users who are unable to receive the correct financing in order to grow their business. The committee will be financing the users using the last mile agents.

Benefits:
The main of the present government is to empower the small micro business. This business will help grow the economy of the country. Small entrepreneurs when is helped to grow helps the economy to grow along with them.
The reason for this scheme to get into action is that the current remote entrepreneurs are unable to get money from the institution. These people get their finance from money lenders at a very high interest rate which in return effects the growth of the micro business.
* Apex Refinancer
* MUDRA Architecture Indigenously Conceived for Indian context
* Inclusion of Last Mile Financiers - a game changing idea
* Help expand Access to finance for micro enterprises
* Lower Cost of Finance
* Credit plus Approach
* Mass Entrepreneurship Development and Growth
* Employment Generation, Higher GDP Growth
Eligibility Criteria :
Micro Units Development and Refinance Agency (MUDRA) has finalized the eligibility norms for the partner lending institutions for the purpose of availing refinance/ finance for onlending to micro units in manufacturing, trading and service sector in rural and urban areas. The eligible institutions, as indicated below, may approach MUDRA corporate office at First Floor, MSME Development Centre, C-11, G Block, Bandra Kurla Complex, Bandra East, Mumbai – 400 051 or the nodal officers placed across the country. Read More..>>
Highlights of the Pradhan Mantri Atal Pension Yojana
Objective of MUDRA Bank
1> The main objective of the committee is to build a suitable system to grow these businesses by providing finance.
2> These banks are also to setup a good method of using the last-mile credit agent scheme system to small and micro business.
3> The main objective of the bank is to make a good credit guarantee system so that the money is not loaned to a person who will go into debts and later becoming a liability to the government.
4> The committee will also be guiding the person in order to ensure that his business won't be a failure.
5> Registering all the Microfinance Institutions and agencies to evaluate the performance rating and later accreditation for the first time.
Products and Offerings
The primary product of MUDRA will be refinance for lending to micro businesses/units under the aegis of the Pradhan Mantri MUDRA Yojana. The products would be covered under 'Shishu', 'Kishor' and 'Tarun' category to signify the stage of growth/development and funding needs of the beneficiary micro unit/entrepreneur as also provide a reference point for the next phase of graduation/growth for the entrepreneur to aspire for:
Shishu : covering loans upto Rs. 50,000/-
Kishor : covering loans above Rs. 50,000/- and upto Rs. 5 lakh
Tarun : covering loans above Rs. 5 lakh and upto Rs. 10 lakh
Businesses/entrepreneurs/units covered would include proprietorship/partnership firms running as small manufacturing units, shopkeepers, fruits/vegetable sellers, hair cutting saloon, beauty parlours, transporters, truck operators, hawkers, co-operatives or body of individuals, food service units, repair shops, machine operators, small industries, artisans, food processors, self help groups, professionals and service providers etc. in rural and urban areas with financing requirements upto Rs.10 lakh.
The products initially being launched are as under:

1> Sector / activity specific schemes, such as, schemes for business activities in Land Transport, Community, Social and Personal Services, Food Product and Textile Product sectors. Schemes would similarly be added for other sectors/activities.
2> Micro Credit Scheme (MCS)
3> Refinance Scheme for Regional Rural Banks (RRBs)/Scheduled Co-operative Banks
4> Mahila Uddyami Scheme
5> Business Loan for Traders and Shopkeepers
6> Missing Middle Credit Scheme
7> Equipment Finance for Micro Units
Other Proposed Offerings:
a> MUDRA Card
b> Portfolio Credit Guarantee
c> Credit Enhancement
Credit Plus Approach
MUDRA would also adopt a credit plus approach and take up interventions for development support across the entire spectrum of beneficiary segments. The highlights of such proposed interventions/initiatives are as under:
--Supporting financial literacy
--Promotion and Support of Grass Root Institutions
--Creation of Framework for "Small Business Finance Entities"
--Synergies with National Rural Livelihoods Mission
--Synergies with National Skill Development Corporation
--Working with Credit Bureaus
--Working with Rating Agencies
MUDRA would primarily be responsible for:
1) Laying down policy guidelines for micro enterprise financing business
2) Registration of MFI entities
3) Supervision of MFI entities
4) Accreditation /rating of MFI entities
5) Laying down responsible financing practices to ward off over indebtedness and ensure proper client protection principles and methods of recovery
6) Development of standardised set of covenants governing last mile lending to micro enterprises
7) Promoting right technology solutions for the last mile
8) Formulating and running a Credit Guarantee scheme for providing guarantees to the loans/portfolios which are being extended to micro enterprises
9) Supporting development & promotional activities in the sector
10) Creating a good architecture of Last Mile Credit Delivery to micro businesses under the scheme of Pradhan Mantri MUDRA Yojana
FAQ - For Munda Bank Yojana
1. What is MUDRA?

MUDRA, which stands for Micro Units Development & Refinance Agency Ltd., is a new institution being set up by Government of India for development and refinancing activities relating to micro units. It was announced by the Hon'ble Finance Minister while presenting the Union Budget for FY 2016. The purpose of MUDRA is to provide funding to the non corporate small business sector.

2. Why MUDRA has been set up?

The biggest bottleneck to the growth of entrepreneurship in the Non –Corporate Small Business Sector (NCSBS) is lack of financial support to this sector. Majority of this sector does not have access to formal sources of finance. GoI is setting up MUDRA Bank through a statutory enactment for catering to the needs of the NCSBS segment or the informal sector for bringing them in the mainstream. To begin with it is being set up as a subsidiary of SIDBI.
3. What is the rate of interest charged by MUDRA?

MUDRA will be a refinancing agency which will extend its funds to Last Mile Financiers to enable them to reach out to the sector. Access to finance in conjunction with rational price is going to be the unique customer value proposition of MUDRA. It will use a variety of innovative financing means to bring down the cost of funding for the ultimate borrower.
4. I have graduated recently. I want to start my own business. Can MUDRA help me?

MUDRA offers smaller loans upto 50,000/ under the 'Shishu' category and beyond 50,000 and upto 5 lakh under the 'Kishor' category. It also offers loans beyond 5lakh and upto 10 lakh under the Tarun category. Depending on your nature of business project requirement you can access finance from one of the intermediaries of MUDRA as per the norms
5. I have a small business dealing in paper goods. Can MUDRA help me?

Yes. MUDRA will offer smaller loans upto 50,000/ under the 'Shishu' category and beyond 50,000 and upto 5 lakh under the 'Kishor' category. These products have been designed to cater to customers operating at the lower end of the enterprise spectrum. The loans will be extended through MFIs, NBFCs, Banks etc.
6.Who are the target clients of MUDRA/ What kind of borrowers are eligible for assistance from MUDRA?

Non –Corporate Small Business Segment (NCSBS) comprising of millions of proprietorship / partnership firms running as small manufacturing units, service sector units, shopkeepers, fruits / vegetable vendors, truck operators, food-service units, repair shops, machine operators, small industries, artisans, food processors and others, in rural and urban areas.
7. What will be roles and responsibilities of MUDRA?

MUDRA would be responsible for refinancing all Last Mile Financiers such as Non Banking Finance Companies of various types engaged in financing of small businesses, Societies, Trusts, Section 8 Companies [formerly Section 25], Co-operative Societies, Small Banks, Scheduled Commercial Banks and Regional Rural Banks which are in the business of lending to micro/small business entities engaged in manufacturing, trading and services activities. The Bank would partner with State/regional level financial intermediaries to provide finance to Last Mile Financier of small/micro business enterprises.