Details

Category: Haryana News
Last Updated:

Thursday, 22 January 2015 21:06
All arrangements made for Haryana vote count Sunday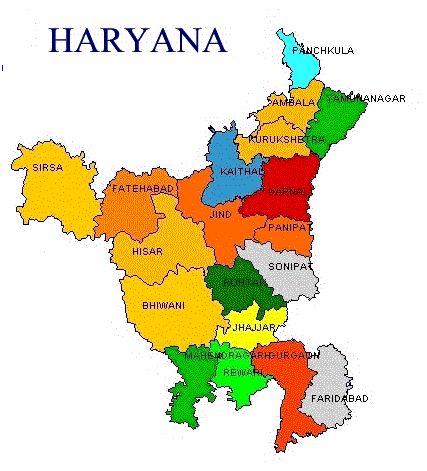 Chandigarh, Oct 17 (IANS) All arrangements have been made for counting of votes Sunday (Oct 19) for the 90 assembly seats in Haryana, a senior officer said Friday.
The state's chief electoral officer Shrikant Walgad said that the counting of votes would be carried out at 90 counting centres at 57 places in the state.
Majority of the results are expected to be out by Sunday afternoon.
The Bharatiya Janata Party (BJP) was poised to take power in Haryana for the first time with exit polls earlier giving it a clear mandate at the end of keenly fought elections to the 90-member Haryana assembly.
The Today's Chanakya exit poll gave the BJP an absolute majority with 52 seats while the ABP-Nielsen survey put at the BJP count at 54 seats. The C-Voter survey gave BJP 37 seats, making it the single largest party.
"We will get a clear mandate in the election results. The BJP will form the next government on its own. We will not need the support from anyone," a confident-looking Haryana BJP president Ram Bilas Sharma told media before a party meeting held in Rohtak, 75 km from New Delhi.
The meeting was held to review its performance even before the election result. A number of BJP candidates in the assembly polls attended the meeting.
Haryana's 1.63 crore electorate Wednesday set a new voting record with over 76.54 percent polling in the state's assembly elections, perking up the BJP's hopes to come to power on its own.
"We will get absolute majority. There is no problem over the leadership issue," a visibly happy BJP leader Om Prakash Dhankar said in Rohtak.
The opposition Indian National Lok Dal too exuded confidence about the impending results but surveys put the party at the second spot, far away from the majority figure. The Congress, as per the exit polls, was staring at a rout after two terms in power.