State Election Commissioner shifts the date of Municipal Election in Andhra Pradesh amid Corona scare

AP Local Body Election 2020: Amidst increasing cases of coronovirus across the country, Andhra Pradesh local body elections have been postponed for six weeks. According to State Election Commissioner N Ramesh Kumar, the new dates of Andhra Pradesh local body elections will be finalized after normalcy is restored in the state.
Stating that the decision was taken after a high-level review of the situation, Kumar also mentioned that the election process would not be canceled. In particular, the number of coronovirus cases in the country has risen to 600, today reported to the Union Ministry of Health and Family Welfare.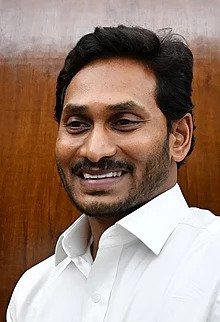 Andhra Pradesh Chief Minister Jagan Mohan Reddy not happy
Taking strong exception to the postponement of local body elections, Andhra Pradesh Chief Minister Y.S. On Sunil, Jagan Mohan Reddy filed a complaint with the state governor against the state election commissioner.
State Election Commissioner (SEC) n. Just hours after Ramesh Kumar adjourned the local body elections for six weeks, Jagan Mohan Reddy called Governor Vishwas Bhushan Harichandan and complained to him against the officer's unilateral action.
The chief minister later addressed a news conference to be a hit in the SEC, stating that he was the leader of the opposition. Worked at the behest of Chandrababu Naidu, who was unable to digest the YSR Congress Party (YSRCP) elections.
Jagan is known as the Chief Minister, IAS officer Ramesh Kumar was appointed SEC by Chandrababu Naidu when he was Chief Minister. The YSRCP chief also said that Kumar belonged to Naidu's caste.
"Through his moles in administration, Chandrababu Naidu is trying to weaken the institutions," he said.
Jagan asked who empowered the SEC to move collectors and superintendents of police and take unilateral decisions. 'Who is in power? Is it the Chief Minister or the State Election Commissioner? ' He asked.
The Chief Minister said that coronovirus was only an excuse to postpone the election as Kumar had not consulted either the Chief Secretary or the Health Secretary.
Jagan said the condition of coronovirus in the state was not critical for such a measure.
He said the only reason for the postponement was that Chandrababu Naidu was unable to digest the fact that the YSRCP unanimously won a large number of seats in rural local bodies and was rising to lead in elections.
Jagan said that if the SEC failed to compromise its methods, it would take the issue to the highest level.
source ETgoverment.com