Chandrababu Naidu government fails to enthuse people, says Samayam Telugu survey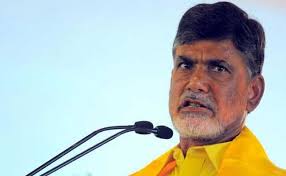 An online opinion poll conducted by Samayam Telugu has revealed that all is not well with the Telugu Desam Party (TDP). People of residuary Andhra Pradesh had voted for Chandrababu Naidu thinking that his experience in politics and administration would bring back the lost glory due to the bifurcation of the state into Telangana and Andhra Pradesh. The residuary state had received a raw deal in the bifurcation process and lost its precious capital city, Hyderabad. Voters had preferred Chandrababu Naidu over YSR Congress party president YS Jaganmohan Reddy in the 2014 elections. Narendra Modi's clean image and Pawan Kalyan's fan following also helped the TDP at the hustings.
Against this backdrop, Samayam Telugu tried to find out the pulse of the people after four years. The Chandrababu Naidu government has received a serious jolt with more than 58.30 per cent people having expressed opined that the experience of the TDP chief has failed to deliver development to the state.
More than 57 per cent people who participated in the poll have expressed dissatisfaction over Naidu's four-year rule. When asked about their voting choice in the ensuing elections, about 42 per cent participants opted for YS Jaganmohan Reddy and only 30.85 per cent voted in favour of Chandrababu Naidu.
To a question whether the influence of Lokesh has increased in the party, a whopping 67.89 per cent replied in positive. In another setback to the TDP, more than 80 per cent participants have found fault with Chandrababu Naidu for giving ministerial berths to MLAs who have defected from YSRCP to join the ruling party. A massive 76 per cent people have pointed fingers at the CM for Andhra Pradesh not getting the special category status from the Centre. In another slap on the face, over 64 per cent participants are of the opinion that there is an increase in the corruption in the government.
While most of the people observed that there is no great scheme in the TDP regime, 24.53 per cent people voted in favour of Chandranna Bhima (an insurance scheme for daily wage labour). Over 60 per cent participants found fault with Chandrababu Naidu for not completing the construction of Amaravati capital city, not creating new jobs and not achieving special status for the state.
Source:indiatimes