Andhra Pradesh election exit poll, Andhra Pradesh ELECTION SURVEY RESULT,  who will win in Andhra Pradesh polls 2014, exit poll ,Andhra Pradesh  Opinion Poll, Andhra Pradesh, Andhra Pradesh opinion poll 2014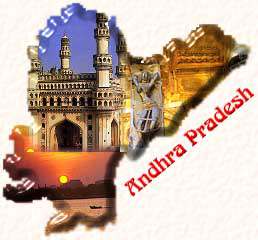 Andhra Pradesh is a state in southern part of India and has 42 Lok sabha constituencies. We bring to you Andhra Pradesh election results starting from 1951 to 2009 Parliamentary elections.
According to NDTV, in Telangana region TRS and INC are going strong. As far as Lok Sabha elections are concerned following are the fig.
TRS  - 7
INC  - 7
In Seemandhra TDP and YSRC are going strong with following forecast published by NDTV, TDP - 15
YSRC - 9, INC - 1
The map below shows the number of seats won by a political party in the 2009 Andhra Pradesh Parliamentary elections. The results for 2009 showed that the newly formed Praja Rajyam party headed by superstar Chiranjeevi won 16% of the toal vote share. This probably helped Congress, even though it lost 2.6% of vote.
NTv-Nielsen Survey Result For Andhra Aseembly Election 2014:-
Uttara Andhra assembly (total 34 seats)

Rayalaseema Andhra assembly (total 51 seats)

NTv-Nielsen

NTv-Nielsen

Party

Seats

Party

Seats

YSR Congress

12 seats

YSR Congress

32

TDP

5 Seats

TDP

12

Congress

5 seats

Congress

7

Dakshina Andhra assembly (total 89 seats)

South Telangana Andhra assembly (total 36 seats)

NTv-Nielsen

NTv-Nielsen

Party

Seats

Party

Seats

YSR Congress

34

TDP

17

TDP

14

TRS

9

Congress

12

Congress

4

BJP

1

YSR Congress

4

Others

0-4

BJP

1

North Telangana Andhra assembly (total 36 seats)

NTv-Nielsen

Party

Seats

TDP

9

TRS

35

Congress

4

YSR Congress

1

BJP

2
According to Exit Poll Results following are the figures :-
| | | | | | | | |
| --- | --- | --- | --- | --- | --- | --- | --- |
| UPA | SEATS | TF | SEATS | NDA | SEATS | OTHERS | SEATS |
| INC | 33 | TDP | 6 | TRS | 2 | PR | 0 |
| AIMIM | 1 | CPM | 0 | BJP | 0 | YSRCP | 2 |
| |   | CPI | 0 | |   | |   |
| TOTAL (2009) | 34 | TOTAL (2009) | 6 | TOTAL (2009) | 2 | TOTAL (2009) | 0 |
| TOTAL (2004) | 30 | TOTAL (2004) | 7 | TOTAL (2004) | 5 | TOTAL (2004) | 0 |
Telangana And Kosta Assembly Opinion Poll, 
  Region-wise Seat Predictions In Andhra Pradesh
Election Results for Andhra Pradesh Constituencies:
| | | | | | | | | | | | | | | |
| --- | --- | --- | --- | --- | --- | --- | --- | --- | --- | --- | --- | --- | --- | --- |
| Constituency\Year | 1951 | 1957 | 1962 | 1967 | 1971 | 1977 | 1980 | 1984 | 1989 | 1991 | 1996 | 1999 | 2004 | 2009 |
| Adilabad | SP | INC | INC | INC | INC | INC | TDP | TDP | INC | TDP | TDP | TDP | TRS | TDP |
| Amalapuram | - | - | INC | INC | INC | INC | TDP | TDP | INC | TDP | INC | TDP | INC | INC |
| Anakapalli | - | - | INC | INC | INC | INC | TDP | TDP | INC | INC | TDP | TDP | TDP | INC |
| Anantapur | INC | CPI | INC | INC | INC | INC | TDP | TDP | INC | INC | INC | TDP | INC | INC |
| Bapatla | - | - | - | - | - | INC | TDP | TDP | INC | TDP | TDP | TDP | INC | INC |
| Chittoor | - | INC | - | INC | INC | INC | TDP | TDP | INC | INC | TDP | TDP | TDP | TDP |
| Eluru | CPI | INC | CPI | INC | INC | INC | TDP | TDP | INC | TDP | TDP | TDP | INC | INC |
| Guntur | INC | INC | INC | INC | INC | INC | INC | INC | INC | TDP | INC | TDP | INC | INC |
| Hindupur | - | INC | INC | INC | INC | INC | TDP | TDP | INC | INC | TDP | TDP | INC | TDP |
| Hyderabad | INC | INC |   | INC | TPS | INC | IND | IND | MIM | MIM | AIMIM | TDP | AIMIM | AIMIM |
| Kakinada | CPI | INC | INC | INC | INC | INC | TDP | TDP | INC | TDP | TDP | TDP | INC | INC |
| Karimnagar | PDF | INC | INC | INC | TPS | INC | INC | INC | INC | INC | TDP | BJP | TRS | INC |
| Khammam | PDF | PDF | INC | INC | INC | INC | INC | INC | INC | INC | CPM | INC | INC | TDP |
| Kurnool | - | INC | INC | SWA | INC | INC | TDP | TDP | INC | INC | INC | TDP | INC | INC |
| Machilipatnam | - | - | INC | INC | INC | INC | INC | INC | INC | TDP | TDP | TDP | INC | TDP |
| Mahabubnagar | - | INC | INC | INC | TPS |   |   |   |   |   |   |   |   | TRS |
| Medak | PDF | INC | INC | INC | TPS | INC | TDP | TDP | INC | INC | INC | BJP | TRS | TRS |
| Nagarkurnool | - | - | - | INC | TPS | INC | TDP | TDP | INC | INC | TDP | TDP | TDP | INC |
| Nalgonda | PDF | PDF | CPI | INC | TPS | INC | TDP | TDP | INC | CPI | CPI | TDP | CPI | INC |
| Nandyal | - | - | - | INC | INC | BLD | TDP | TDP | INC | INC | INC | TDP | INC | INC |
| Narasaraopet | IND | - | - | INC | INC | INC | TDP | TDP | INC | INC | TDP | INC | INC | TDP |
| Narasapur | - | CPI | INC | INC | INC | INC | TDP | TDP | TDP | TDP | TDP | BJP | INC | INC |
| Nellore | IND | INC | INC | INC | INC | INC | TDP | TDP | INC | INC | INC | TDP | INC | INC |
| Nizamabad | INC | INC | INC | IND | INC | INC | INC | INC | INC | TDP | INC | TDP | INC | INC |
| Ongole | - | INC | CPI | INC | INC | INC | TDP | TDP | INC | INC | INC | TDP | INC | INC |
| Peddapalli | - | - | INC | INC | TPS | INC | TDP | TDP | INC | INC | INC | TDP | INC | INC |
| Rajahmundry | - | - | INC | INC | INC | INC | TDP | TDP | INC | TDP | INC | BJP | INC | INC |
| Rajampet | - | INC | SWA | INC | INC | INC | TDP | TDP | INC | INC | INC | TDP | INC | INC |
| Secunderabad | - | INC | INC | INC | TPS | INC | INC | INC | INC | BJP | INC | BJP | INC | INC |
| Srikakulam | IND | INC | INC | SWA | INC | INC | TDP | TDP | INC | INC | TDP | TDP | TDP | INC |
| Tirupathi | INC | - | INC | INC | INC | INC | TDP | TDP | INC | INC | INC | BJP | INC | INC |
| Vijayawada | IND | INC | INC |   | INC | INC | TDP | TDP | INC | TDP | INC | TDP | INC | INC |
| Visakhapatnam | IND | IND | INC | IND | IND | INC | TDP | TDP | INC | TDP | INC | TDP | INC | INC |
| Warangal | PDF | INC | INC | INC | TPS | INC | TDP | TDP | INC | INC | TDP | TDP | TRS | INC |