Highest & lowest voter constituency among 87 segments in Jammu & Kashmir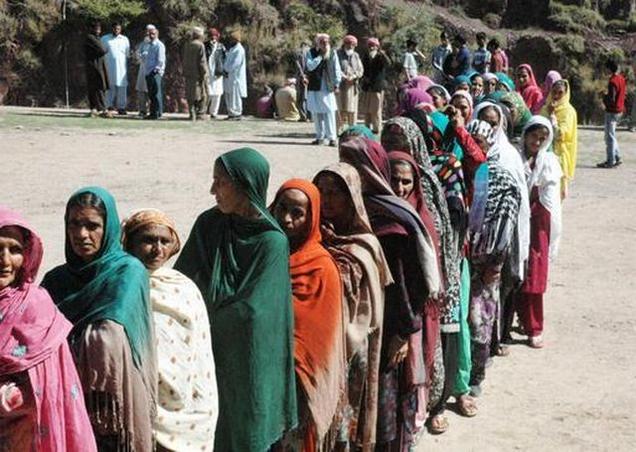 The Gandhinagar Assembly constituency in Jammu has the highest number of voters whereas Nubra in Ladakh region has the lowest number of voters in the 87-member Assembly going to polls in the state this month. As per the data, there are 7,225,559 voters, who will be exercising their franchise in the coming Assembly elections to choose 87 new representatives to the Jammu and Kashmir Legislative Assembly.
Highest voter constituency in Jammu & Kashmir
Gandhinagar Assembly Constituency, which is based on smaller geographical area and located in South Jammu city, has the largest number of

1,66,132 voters

, according to official data of Jammu and Kashmir Electoral department. Of the total electorate, it has 85,822 male voters and 80,308 female voters with a total of

172 polling stations

, it said.
The second largest voters' constituency is Jammu west with 1,51,311 voters including 77,389 males and 73,921 females. It has 171 polling stations.

The third largest constituency in terms of voters comes from Kashmir's summer capital Srinagar, where Batamaloo has 1,20,198 voters including 62,820 male voters and 57,378 female voters. It has 155 polling stations.

Lowest voter constituency in Jammu & Kashmir
One of the biggest segment in terms of area, Nubra Assembly constituency of Leh district in Ladakh region has the lowest electorate of

13,054 voters

. It has

6,570 male voters

and

6,483 female voters

besides a total of 63 polling stations, it said.
Among the constituencies which have second lowest voters is Gurez segment in Kashmir valley which has 17,554 voters with

9,318 male voters

and

8,236 female voters

. It has 27 polling stations.
Besides, Zanaskar in Kargil district of Ladakh region has 20,696 voters including 10,367 male voters and 10,329 female voters with 83 polling stations followed by Karnah segment in Kashmir with 32,794 voters including 17,024 males and 15770 females with 60 polling stations.