War Room Boys: Political satraps increasingly turning to suave, well-qualified and self-effacing aides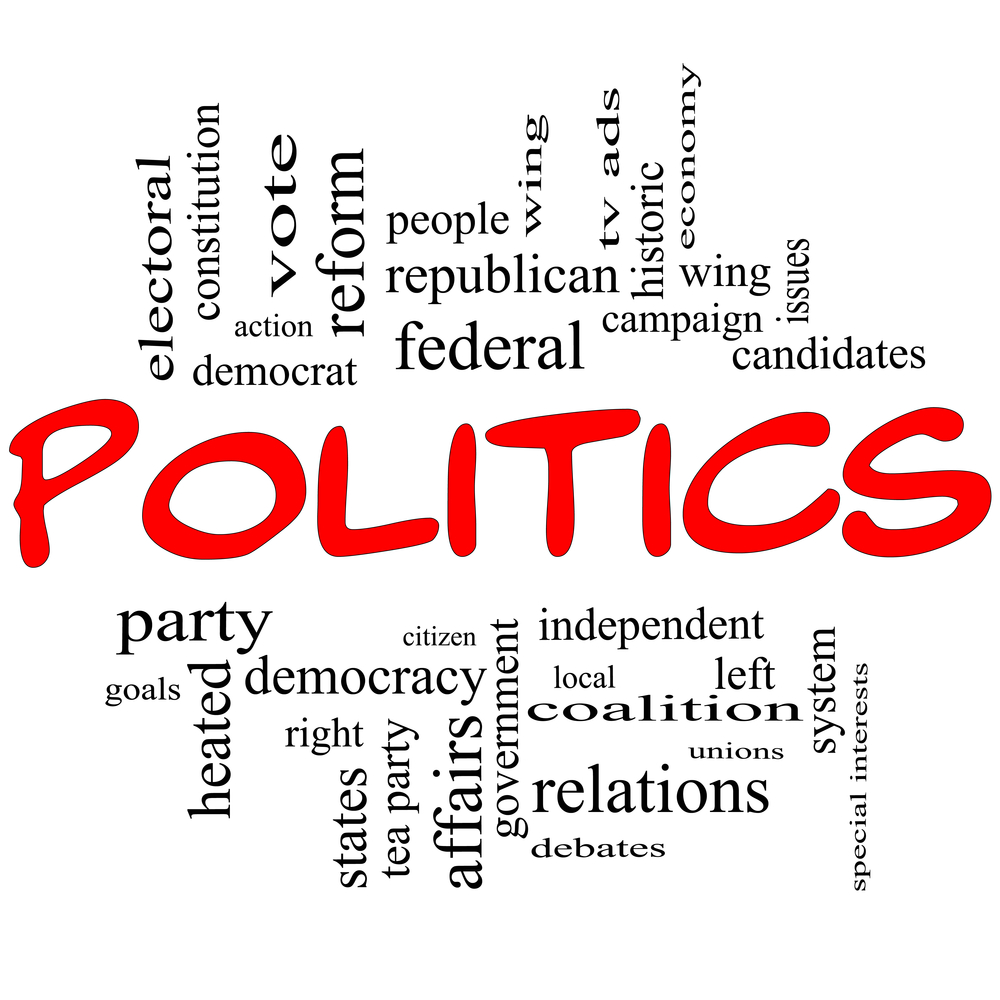 They work behind the scenes and yet hold the keys to the powerful offices they manage. For today's politicians, backroom boys are chiefs of staff, media managers, conscience keepers, even sometimes close friends and strategic advisors all rolled into one.
While the institution of a political aide has existed since ancient times - the pioneer being Chandragupta Maurya's political advisor Kautilya - it is the nature of the beast that has changed. Unlike the PN Haksars, Sharda Prasad, RK Dhawan, ML Fotedars of the 1970s and 80s, in circa 2012 they hold fancy degrees from top institutions, come from pedigreed families and bring with them a number crunching ability that is a force multiplier for a politician.
They are different from the advisors of the past, who were known for telling their bosses what they wanted to hear. As a key aide of a top politician puts it, "The boss hears good things from party leaders, ministers and workers all the time. We tell him what he doesn't hear from anyone else, what went wrong and what may go wrong if we don't change track." They are the harbingers of news, both good and bad and their messages carry enormous weight.
They not only run the politicians' offices, they are also the custodians of funds, manage the constituency and interact with the constituents. They are workhorses and yet they pull the strings. These advisors make that vital call, and send that important BBM message to a key Minister or a top bureaucrat but discretion is a virtue they wear on their sleeve and the most successful ones shy away from the media glare.
"The nature of politics has experienced a change. It is the individual style and needs of a politician that decides the kind of aide that you have. Some use them to draft their speeches, I draft my own speeches, but I have an office where my assistants research whatever information I need, supply me with latest news which is transferred on my iPad," says leader of the opposition in Rajya Sabha Arun Jaitley.
Nowadays technology as come to occupy immense importance for those seeking to make it big in politics. The social media is increasingly being used to reach out to the voters, presenting a new dimension to the work done by political aides. "In politics having a good aide is critical it can make or break your career. A smart aide makes a mediocre politician look smart, and a smart politician even sharper," says Minister of State for IT and Communication Milind Deora.
But then having these smart aides with their iPads and packaging may not always be an asset. They might be good at numbercrunching but not many of the aides are political animals and drawn out of their corporate boardrooms, they appear to be out of depth.
"Aides in India, still have a long way to go... the form of knowledge that they produce is just a tiny part of what politics requires. You need to have an understanding of urban and rural scenario, and have the ability to negotiate through social differences which some of them lack," says Pratap Bhanu Mehta, President of the Centre for Policy Research (CPR) in New Delhi. "What is critical to assess, is if they perform the knowledge broking function well or not," he adds.
While most of them derive power from being a part of a big office and a big name, they do it with sophistication and élan. As India's politics becomes more complex with elements of coalition politics, regionalism and caste coupled with the media playing at all pervasive role , a successful politician needs smart office managers who understand the pulse of the people. And these new age backroom boys will be an important force multiplier for them.
Original 'Backroom Boys'
Pranab Mukherjee's elevation to Raisina Hills and the slow transition to the impending Rahul Gandhi era in the Congress is seeing a subtle change in the complexion of party's war room. Though the think tank is situated at 15, Gurudwara Rakabganj Road, it usually becomes active during election time and political crises like the one triggered by Team Anna dharna. The war room boys brief Congress president Sonia Gandhi and the Prime Minister.
The prominent among them are: Finance minister P. Chidambaram, defence minister A. K. Antony, commerce minister Anand Sharma, rural development minister Jairam Ramesh, AICC general secretary Digvijay Singh and Ahmed Patel, Sonia Gandhi's political advisor. Senior leaders such as Salman Khurshid, Ghulam Nabi Azad, Ambika Soni, Vylar Ravi, Kapil Sibal, Veerappa Moily, Oscar Fernandes, Mohan Prakash and Manish Tewari also give need-based inputs on specific issues.
Gandhi Scion's best man
In 12 Tughlaq Lane, the home office of Rahul Gandhi, 34-year-old, bespectacled chief of staff, Kanishka Singh is the man of all seasons.
From intervening in a meeting that RG has in his office study with his visitors, to a gentle note on the importance of the next visitor, planning the next political strategy or liaising with the SPG on a next tour plan, he is on top of everything. That is the reason why Kanishka, previously an investment banker, has been at the helm of affairs as the Gandhi scion's most trusted aide.
His importance is not because he is a gate-keeper or a key member of the Congress war room, but he has emerged as Rahul's principal strategist because of the enormous trust the leader has in him.
"Rahul trusts him immensely. And besides that he is sharp and it is his simplicity and honesty that is his success mantra," observes a Congress minister. That explains the reason why he has been in this position for close to a decade now. But few know that he was also the preferred choice of Sonia Gandhi, who knew his family well.
Rahul who worked in the consultancy firm Monitor shares the same analytical bent of mind as K, as he is known as in Rahul's inner circle. But Kanishka prefers to remain low-key.
From interacting with party functionaries and big shot leaders to managing his calendars and providing him strategic advice, Singh is always there for Rahul. Kanishka inherited the trustworthiness and the knack of being from his late father SK Singh, who was also the Governor of Rajasthan.
Even though the Whartoneducated Kanishka mans a power office that carries enormous weight in New Delhi, he has remained a humble man. Kanishka is often blamed for blocking the access to RG, but the truth is that he diligently compiles every appointment request and each one is put on RG's desk.
Sheila's memory man
For every Justin Bieber, there is a Scooter Braun - the man behind the curtains with a shadow on the pop star's every move. While the comparison with Braun may seem a little over-the-top, few can underestimate the importance of Pawan Khera, political secretary to Delhi chief minister Sheila Dikshit.
Khera has been by Dikshit's side for around 14 years now. This Mumbai-born Udaipur boy's first tryst with the National Capital was as a History student at Hansraj College.
From there he moved to Madhya Pradesh and Rajasthan, working as a development activist. And in those years he developed a close friendship with the present MP from East Delhi, Sandeep Dikshit. This association played a significant part in his entry into city politics when Dikshit was came to power in 1998.
43-year-old Khera's key attribute is his razor-sharp, almost elephantine memory.
He's known to baffle his critics as well admirers by citing dates, names and instances out of the blue. Perhaps this is the reason why some Delhi Congressmen call him a younger version of Ahmed Patel. He's known to be an excellent manager of people especially when it comes to reasoning with disgruntled elements in the party.Those who've closely interacted with him say that he keeps harping on the need for 'loyalty' to almost everyone - from a grassroots worker to senior party leaders.
Factoid: Khera is an avid reader. So, when he isn't politicking, he's likely to be at his Kaka Nagar home in New Delhi, sitting with his two Labradors and racks of books, reading, and tweeting on matter ranging from the Euro Crisis to Melting polar ice. However, he never tweets about Delhi politics, for obvious reasons.
Brand Modi's humble analytic
Those who believe that Gujarat chief minister Narendra Modi is surrounded by people who spent half their lives doing PT wearing khaki knickers need to meet Yash Gandhi.
Having studied in three prestigious institutions - the Doon School, St Stephen's College and the University of Oxford - Gandhi has all the right credentials to make it big in the national capital. But instead, he chose to go back to his home state of Gujarat to become part of what he calls the "governance boom under Modi".
He is presently under deputation to the chief minister's office in the state. However, given the secrecy that surrounds Modi, Gandhi is extremely reluctant to disclose his exact job profile. "I mainly look at analytics and some mails," he says.
However, it is said that a major role in creating Brand Modi has been played by an army of young, qualified professionals like Yash, who choose to remain anonymous.
Yash, however, writes detailed analytical articles on politics and governance for think tanks or even his blog. He is also a regular on Twitter, choosing to post sensible or sometimes humorous political tweets rather, a far cry from the aggressive behaviour of the pro-Modi brigade on Twitter.
Gandhi has been a political junkie since his school days but despite his surname, he is no fan of the Congress party. But Modi isn't the only politician he admires. He prefers any setup with a strong leader and unified chain of command and has a positive opinion of Mayawati, Jayalalithaa and Mamata Banerjee as well.
Jairam Ramesh's power duo
Despite being located in a corner of Krishi Bhawan, Union Rural Development minister Jairam Ramesh's office feels more like the headquarters of a reasonably well-to-do NGO than a government setup.
An extremely frequent sight here is of two young men running from one room to the other carrying files, a note or even their unplugged laptop to provide the minister with an urgent input. Varad Pande and Muhammad Ali Khan - Officers on Special Duty to the minister - are, in many ways, the go-to men in the minister's office. Their work involves tasks such as helping draft Bills, preparing the minister for questions in the Parliament, accompanying Ramesh during his trips across the rural hinterland and entertaining journalists.
There is, however, a subtle differentiation in the job profiles of the duo. While Pande, a Master's in Public Administration from Harvard and an economics graduate from St Stephen's College assists Ramesh on policy matters, Khan, a graduate of the National University of Juridical Sciences, Calcutta is the team's legal brain. He has spent sleepless nights helping draft the contentious land acquisition Bill. At the age of 25, Khan quit his lucrative job with a top corporate law firm in Delhi to begin working with Ramesh in 2009.
Both Pande and Khan came in contact with Ramesh a little before the 2009 elections, in which the leader played a key role in managing the Congress party's campaign.
Raman's aide who juggles many hats
When Team India's Great Wall - Rahul Dravid - visited Chhattisgarh in November last year, one officer in Chief Minister Raman Singh's entourage left him highly impressed with his knowledge of cricket. Meet cricket-buff Aman Kumar Singh, CM Raman Singh's blue-eyed boy, who feels that "politics and cricket are quite similar as they both require technique."
A 1995 batch Indian Revenue Service (IRS) officer, who finished his engineering from REC Bhopal, surprised many with his decision to opt for a State service in 2010. Singh called his decision to quit IRS a 'paradigm shift' in his career. "I can now call myself a professional and not just a bureaucrat," he said.
Singh juggles a number of key positions - he is the secretary to the CM and the Department of Energy, Information Technology & Biotechnology and is also CEO of Chhattisgarh Renewable Energy Development Authority.
The Chhattisgarh bureaucracy treats Aman Singh as the CM's eyes and ears. It was Aman who broke the news about Sukma District Collector Alex Paul Menon's abduction by the Maoists to his CM while they were still "mid air". He was accompanying the CM and Chief Secretary in a helicopter when he received an SMS from IG (Intelligence) about the abduction.
Whenever in the national capital Aman Singh makes it a point to take his lunch or dinner at Bukhara at ITC Maurya or Karim's in Old Delhi. The 'pure' non-vegetarian's better half, Yasmin Singh, is an established name in the world of Kathak.
source:indiatoday.in