How to apply for Voter ID Card online and Offline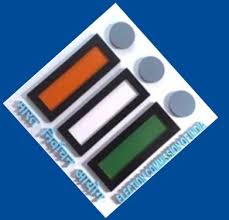 Online and Offline Voter Registration System :-
Voter registration is the requirement in some democracies for citizens and residents to check in with some central registry specifically for the purpose of being allowed to vote in elections. There are two ways of getting registered as a Voter in Voter List.
1> Onlien Voter Registration System:-
For applying voter id card Election Commission of India now allows you to register Online as a voter . The ECI website will perform some security functions when you applying for your voter ID card online. The website will ask for your mobile number. After providing the mobile number you will receive a verification code on your mobile. Submit the verification code to proceed with the voter registration method.
Follow the following process to get registered online. After clicking the following option you will be directed to Online Registration. You are required to login as Citizen, click on Login button then click on New User Registration and follow the process. Click to Register Online.>>
2> Offline Voter Registration System:-

For inclusion of your name in the Voter List fill up Form 6 and submit it to the ERO (Election Registration Officer) or in simple words to get your name added to the Voter list, fill up Form 6 and submit it to the ERO Form 6 can be downloaded here.


We suggest you attach 2 photographs to the Form 6 alongwith the proof of the Ordinary residence. Applicants between the age of 18 and 21 years are required to attach the proof of age. Guidelines for filling Form 6 can be found on the FAQ page.