JHARKHAND 2019 ASSEMBLY ELECTION SEAT PROJECTION
If we analyze the 2019 parliamentary election trend in Jharkhand, then we can clearly depict that it is easy to win for the BJP in Jharkhand. In Jharkhand, BJP got the advantage of hard work carried by Narendra Modi at the central level.
Out of total 81 seats, BJP may win the 57 seats according to the analysis predicted by the general election. This stat gives us clear indication that BJP is spreading their dominance in the state. But we have seen in the past, voters have a different opinion for assembly and parliamentary election to vote. But still looking at this strong dominance, we can say that BJP will retain their government in the state.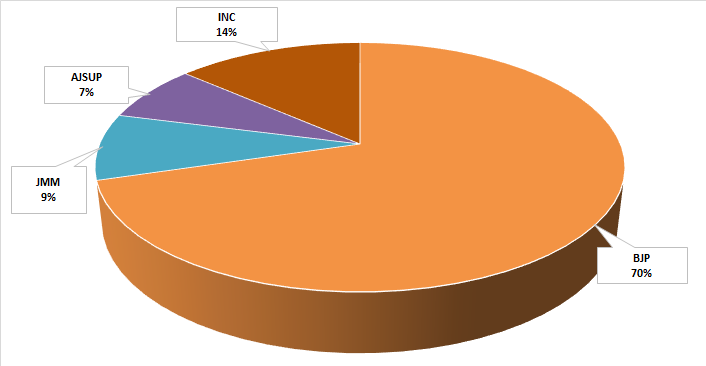 However, there might be a fluctuation of the seat as compared to the parliamentary election but still, BJP holds a very strong position to retain their government in the state led by Raghubar Das.
ALSO READ: Looking for the Best Political Consulting Firm in India for preparing Assembly Elections 2019.