JMM's Stephen Marandi appointed protem speaker in Jharkhand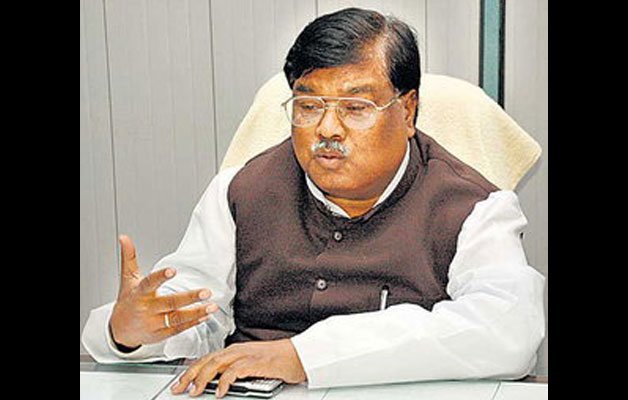 Ranchi: Jharkhand Mukti Morcha MLA Stephen Marandi, 61, was sworn in as the protem speaker of the newly constituted fourth Jharkhand assembly on Friday.
The tribal leader from Santhal Pargana, Marandi was administered oath of office by governor Syed Ahmad at a glittering ceremony at Raj Bhavan attended by chief minister Raghuvar Das, former CM and JMM vice president Hemant Soren, and parliamentary affairs minister C P Singh among others.
After anointment, Ahmad congratulated Marandi, who has previously served as deputy CM and minister in Shibu Soren and Arjun Munda led state governments. Marandi, a postgraduate from Bhagalpur University, is well respected in the political circles for his low-key life and humility.
"It is an honor for me. JMM has got the mandate to be in opposition (in the state). We will play the role of a constructive opposition," said Marandi.
The pro tem speaker performs the duties of the office of the speaker from the beginning of the assembly session till MLAs elect a new speaker. The four-day assembly session would begin from January 6 when the newly elected MLAs will take oath.
Tribal leader from Gumla district Dinesh Oraon is all set to be the speaker. Chief minister Raghuvar Das has already announced name of Oraon, who won from Sisai assembly segment on BJP ticket, for the post of Speaker. Oraon would easily win the election for the post of Speaker as BJP enjoys a majority in the house with 42 MLAs (BJP 37 and ally AJSU-Party five).
src:economicstimes,timesofindia