State Parties
BJD releases names of three candidates for RS polls,Biju Janta Dal, Rajya Sabha polls, Rajya sabha 2014 elections,Odisha Rajya sabha polls, Naveen patnaik,Rajya Sabha candidates,BJP,Congress
Details

Parent Category: Indian Politics
Last Updated:

Thursday, 22 January 2015 20:53
BJD releases names of three candidates for RS polls,Biju Janta Dal, Rajya Sabha polls, Rajya sabha 2014 elections,Odisha Rajya sabha polls, Naveen patnaik,Rajya Sabha candidates,BJP,Congress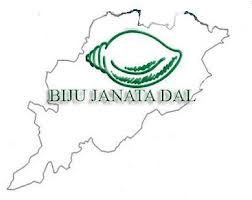 Bhubaneshwar: The ruling Biju Janta Dal (BJD) has released the list of its Rajya Sabha candidates.
The list has the names of three candidates. Out of these three candidates, two are serving ministers in Naveen patnaik govt while one candidate is a former state minister.
The two serving ministers are – Panchayati Raj minister Kalpataru Das and Textile and Hand-loom minister Sarojini Hembram.
The third candidate is the former minister Anang Uday Singhdeo.This time Odisha will be electing four RS members from the state.
For the fourth seat, BJD has decided to support the candidature of renowned sculptor Padma Vibhushan Raghunath Mohapatra.

The BJP is also likely to support the candidature of Mohapatra.
The principal opposition party Congress has, however, announced the name of former MP and IPL chairman Ranjib Biswal for the fourth Rajya Sabha seat.