State Parties
Loksatta party strategy for the 2014 elections ,Loksatta party declares LokSabha candidates,Loksabha elections, Andhra Pradesh Eelctions,Dr. Jayaprakash Narayana, AP election 2014
Details

Parent Category: Indian Politics
Last Updated:

Thursday, 22 January 2015 20:53
Loksatta party declares LokSabha candidates,Loksatta party strategy for the 2014 elections, Loksabha elections, Andhra Pradesh Eelctions,Dr. Jayaprakash Narayana, AP election 2014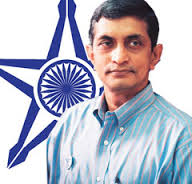 The Loksatta party has unveiled its strategy for the 2014 elections by declaring its first list of candidates and announcing a novel "suggest your candidate" drive.
A first of its kind in the country, this call to action cements Loksatta's position as a party that is grounded in representative democracy.
"In contrast to other traditional parties that auction off tickets to the highest bidder, Loksatta truly walks the talk of a citizen-centric democracy by offering voters the opportunity to participate in identifying potential candidates to represent them in the legislature," Loksatta chief Jayaprakash Narayana said.
At a press conference at party headquarters here, he announced the first list of candidates. "We have the guts to announce the first list of candidates. We challenge the other parties to do the same and match our candidates in quality and commitment.
We challenge them to put forth their candidates for public scrutiny and service," he added.
Source: Deccan Herald