Details

Category: Haryana News
Last Updated:

Thursday, 22 January 2015 21:06
Polling begins for Haryana assembly polls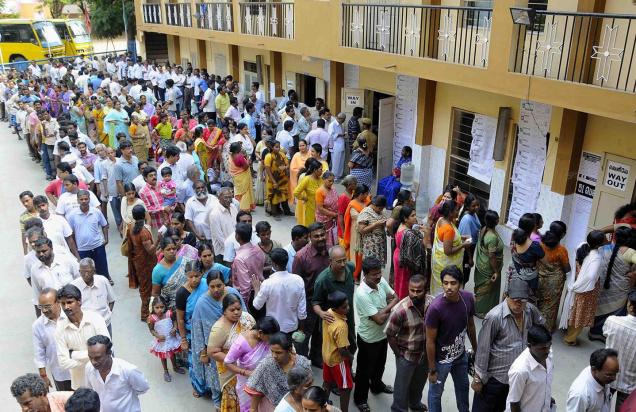 Chandigarh,(IANS)

Polling for 90 assembly seats in Haryana began Wednesday morning.
Voters could be seen queued up at some polling stations even before the official start time of 7 a.m. Over 1.63 crore voters are eligible to exercise their franchise. Polling will be held at 16,357 polling centres between 7 a.m. and 6 p.m.
There are 1,351 candidates in the fray, including a record 109 women. Most seats are witnessing multi-cornered contests this time.
The main contest is between the ruling Congress, the main opposition Indian National Lok Dal (INLD) and the Bharatiya Janata Party (BJP).