Live: Andhra Congress leaders to meet Rahul Gandhi on Telangana, Andhra, Telangana, Congress, Rahul Gandhi, Latest news, Telangana decision, Latest and Breaking news, Breaking news.
New Delhi: 11:37 am: Andhra Congress leaders to meet Rahul Gandhi at 12.30 pm to discuss Telangana. Meanwhile, Human and Resource Development Minister Pallam Raju after meeting Digvijaya Singh said that any decision on Telangana will have long term implications in Andhra Pradesh.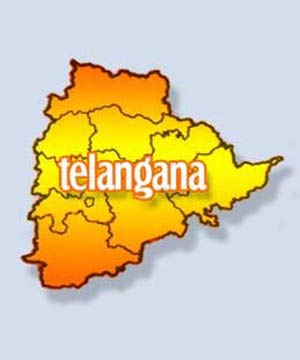 11:08 am: Seemandhra leaders met Congress senior leader Digvijaya Singh. Andhra Pradesh Chief Minister Kiran Kumar Reddy has left for New Delhi to meet Congress president Sonia Gandhi to express his reservation over Telangana.
Meanwhile, BJP leader Venkaiah Naidu said that the BJP's stand is clear on the Telangana issue. "We do not know what the Congress is doing as they have not taken us in loop. Our stand is clear, We Created 3 states when we were in power, there is no question of opposing it we are in favor of it. The Congress is delaying it from a long time. They should understand it is as a very sensitive issue, there party men are speaking in different voices."
On what is likely to be the D-Day for Telangana, efforts are on to delay the decision. Late on Monday night top Congress leaders met Andhra Pradesh MPs who are in favour of a united Andhra. The MPs are believed to have told Congress leaders that they will lose if Telengana is created.
They urged Congress to defer the decision. However, sources have told CNN-IBN that Congress has said that the decision is almost taken.
Meanwhile, Andhra Chief Minister Kiran Kumar Reddy has denied reports that he is quitting. He will be in the capital on Tuesday to meet Congress President Sonia Gandhi to express his reservations on Telangana.
But Andhra Deputy Chief Minister Damodar Raja has expressed confidence that everything will be finalised on Tuesday and has said that Hyderabad will be Telangana's capital. "Everything will be settled today. We are 100 per cent positive that Telangana is going to be a reality and Hyderabad will be the capital. There are no apprehensions and no dispute at all," Raja said.
UPA allies are likely to discuss the Congress Core Group's proposal to create a separate state on Tuesday. The Congress Working Committee is set to meet after that meeting at 5.30 on Tuesday evening where the proposal is likely to be discussed.
The CWC is then likely to pass a resolution, which may endorse creating a separate state of Telangana. The CWC resolution may address other demands for separate states and is likely to suggest setting of a state reorganisation committee.
Allies are expected to agree with the government's proposal. Home Minister Sushil Kumar Shinde is likely to explain the security repercussions of the proposal.
Amidst all the politics, security remains the top priority. An additional 1,000 paramilitary personnel have been sent to Andhra Pradesh by the Union Home Ministry to deal with any situation arising out of a decision on Telangana.
The additional forces, along with the existing 1,200 paramilitary personnel, are expected to be deployed in Coastal Andhra Pradesh and Rayalaseema regions, where protests may erupt if the Centre takes a decision in favour of bifurcating Andhra Pradesh for the creation of Telangana state.
Sources said apart from the central forces, 200 personnel of the Karnataka Armed Police and 100 personnel of Tamil Nadu Armed Police are stationed in Hyderabad and its adjoining areas.
The Telangana Tangle:
Pro-Telangana:
TRS
BJP
CPI
Anti-Telangana:
CPI(M)
All India Majlis-e-Ittehadul Muslimeen (AIMIM)
Undecided:
Congress
Telugu Desam Party
YSR Congress
source:ibnlive.in.com/politics/politics_news/