AP panchayat polls begin

,AP panchayat polls begin with the pitch for Telangana on a high note, Andhra Pradesh, Panchayat Poll, AP panchayat polls, Telangana,latest news latest politics updates.
Hyderabad: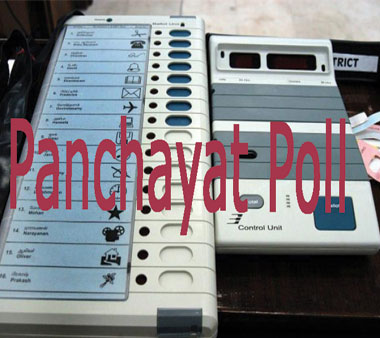 Amidst heavy rains, the first phase of the Andhra Pradesh panchayat elections began on Tuesday. With the pitch for Telangana on a high note, the gram panchayat polls are a crucial test of strength for political parties ahead of the 2014 Assembly and Lok Sabha elections.
More than 20,000 panchayats will witness three-phase polling. Elected candidates backed by political parties could well spell the voters' mood in these panchayat elections that are taking place after seven long years.
While the TRS is pinning its hopes on its Telangana pitch, Jagan Reddy's YSR Congress is hoping the ongoing padyatra by his sister Sharmila and the fact that Jagan is still behind bars will help them garner enough votes.
But money power remains an issue with the state election commission saying panchayat seats have been auctioned for up to Rs 35 lakh each.
Security has been beefed up across the state and more than one lakh police personnel have been deployed to make sure the elections are conducted peacefully. Last few weeks have seen various political party leaders keeping a close eye on the panchayat poll campaigns.
source:http://ibnlive.in.com/news