Current Affairs 2013, Latest Current Affairs , Current Affairs ,Current Affairs and Events, Current Events, Currents affairs of July 2013, Current Affairs Of 2013.
Details

Parent Category: Election Facts
Last Updated:

Thursday, 22 January 2015 20:45
Current Affairs 2013, Latest  Current Affairs , Current Affairs ,

Current Affairs and Events, Current Events

, Currents affairs of July 2013,
Current Affairs Of 2013.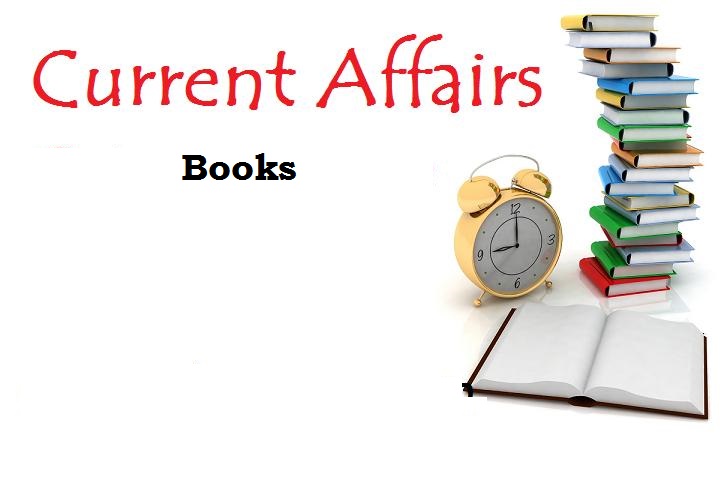 Election Commission directs all State district collectors to set up district level panels to monitor paid news
3rd July

In the wake of increasing incidence of paid news and upcoming Rajasthan Assembly polls, the Election Commission of India (ECI) has directed all State district collectors to set up district-level Media Certification and Monitoring Committee. ECI has also recommended an amendment to the Representation of People's Act, 1951, to include paid news as a corrupt practice.
What will be the role of the Media Certification and Monitoring Committee?
The Media Certification and Monitoring Committee is part of a three-tier apparatus — at the District, State and Central level. The Committee will be engaged in suo motu as well as complaint-based monitoring of paid news. If it is established that a candidate has paid for news, the amount paid will be included in his/her election expenditure and he/she will have to furnish this expenditure to the returning officer within 30 days of the elections.

India-Russia talks cut no ice on nuclear liability


No progress could be made b/w India and Russia on the issue of nuclear liability. The talks were held b/w Atomic Energy Commission (AEC) Chief R.K. Sinha and Russia's nuclear corporation Rosatom head, Sergei Kiriyenko.
What is the issue?
Russia is building nuclear reactors in India at Kudankulam. India wants Russia to place the new reactors under its Civil Liability for Nuclear Damages Act, 2010, which holds the operator wholly liable in the event of an accident, gives it a right of recourse against suppliers if the accident is caused by defective equipment. Whereas, Russians refer to the Indo-Russia inter-government agreement of 2008, which makes the operator alone liable for possible damages at Units 3-6 to be built at Kudankulam. This issue has stalled signing of contract for the construction of Units 3 and 4 at the Kudankulam nuclear power project.

India to host 2016 World T20 and 2023 ODI World Cup
3rd July
As per the announcement made by the International Cricket Council (ICC), India will host the World T20 in 2016 and the 50-over World Cup in 2023.
The Champions Trophy, the last edition of which was won by India recently has been replaced with World Test Championship,the first edition of which will be held in England and Wales in June-July 2017. India will host its 2nd edition in February-March 2021.
ICC agreed on the following:
    Full members of the ICC will play a minimum of 16 tests over a four-year period.
    In order to ensure that all ODIs player over the four-year cycle b/w World Cups count towards a team's ranking, the ODIs ranking period will be changed from three years to four years.
    In order to bring consistency, the calculations of the T20 ranking will be changed to cover the same period.
    The date of the annual ICC Rankings update will be changed to May 1 rather than August 1.

Najeeb Jung appointed as new Lieutenant-Governor of Delhi
3rd July
President Pranab Mukherjee appointed Najeeb Jung (62), former Vice-Chancellor of Jamia Millia Islamia, as the new Lieutenant-Governor of Delhi. He will replace Tejendra Khanna.
Mr. Jung had joined the Indian Administrative Services in 1973 and served at various positions at the Centre and Madhya Pradesh. He had quit IAS after serving as Joint Secretary (Exploration) in the Ministry of Petroleum and Natural Gas.
Other Key Appointments:
    Former Delhi Police commissioner K K Paul appointed as Meghalaya governor replacing Ranjit Shekhar Mooshahary.
    Punjab Congress chief Virendra Kataria has been appointed as LG of Puducherry succeeding Iqbal Singh.
    Lt Gen (retired) A K Singh replaced Lt Gen (retired) Bhopinder Singh as LG of Andaman & Nicobar Islands.

U.N. peacekeeping forces to take over from French troops in Mali
3rd July
United Nations peacekeeping force will take over from African troops in conflict-scarred Mali. A 12,600-strong force will take over security duties from French troops who entered Mali in January 2013. France had sent troops to the country to recapture two key towns from al-Qaeda linked Islamists holding Mali's north. The move was backed by the UN.
The majority of his soldiers will be Africans already stationed in Mali but China has offered to supply more than 500 troops, its biggest contribution to U.N. peacekeeping. Other nations including Sweden, Bangladesh and Norway will also contribute their troops in the UN forces. The U.N. mission is due to play a significant role in presidential polls announced for July 28, 2013.

Supreme Court: If a cheque from joint a/c bounces, liability is on person signing cheque
3rd July

The Supreme Court has held that in case of issuance of cheque from joint accounts, only the person who signs the cheque can be prosecuted in a cheque bouncing case under Section 138 of the Negotiable Instruments Act. The other joint account members cannot be held culpable unless the cheque has been signed by them also. As per the apex court, the proceedings filed under Section 138 cannot be used as an arm twisting tactics to recover the amount allegedly due from the appellant.
The court clarified that the culpability attached to dishonour of a cheque can, in no case except in case of Section 141 of the N.I. Act (offences by companies), be extended to those on whose behalf the cheque is issued. This Court reiterates that it is only the drawer of the cheque who can be made an accused in any proceeding under Section 138 of the Act.
Distinguishing Individual and Company:
The court distinguished b/w individuals and companies and held that Section 141 of the N.I. Act is an instance of specific provision that in case an offence under Section 138 is committed by a company, the criminal liability for dishonor of a cheque will extend to the officers of the company. In case of the company, the officers of the company, who are accountable for the acts done in the name of the company, can be made accused for the acts which result in criminal action being taken against the company.

Fact Box: IRNSS-1A
3rd July
ISRO successfully launches IRNSS-1A: India's first navigation satellite
Indian Space Research Organization (ISRO) has successfully launched IRNSS-1A on PSLV C 22 from Satish Dhawan Space Centre, Sriharikota in Andhra Pradesh. It was for the first time ISRO has launched an India satellite at almost midnight taking into account the orbit and inclination at which the satellite will be injected into the space and the season of launch. Total seven satellites of the IRNSS constellation will be launched and the full constellation will be up during 2014 timeframe. The entire IRNSS satellite constellation will compromise of three satellites geostationary orbits and four in inclined geosynchronous orbits, of which IRNSS-1A is the first one.
Factbox: IRNSS-1A
    IRNSS expands to Indian Regional Navigational Satellite System.
    India's first dedicated Indian Navigation Satellite System and has a life span of around 10 years.
    Placed in an inclined geosynchronous orbit at 55 degree East longitude with an inclined orbit of 29 degrees with respect to the equator.
    Positioned at 36,000 Kms altitude.
    It is intended to provide terrestrial, aerial and marine navigation services and help in disaster and fleet management.
    To provide accurate position information service for terrestrial (cars, goods transport, buses) aerial (flights) and maritime (shipping) navigation for users in India as well as neighbouring regions extending up to 1,500 km from India's borders/boundaries, which will be its primary service area.
It will provide two types of services:
    Standard Positioning Service (SPS) for all users
    Restricted Service (RS), an encrypted service provided only to authorized users.
Applications of IRNSS:
Terrestrial, aerial and marine navigation, disaster management, vehicle tracking and fleet management, integration with mobile phones, precise timing, mapping and geodetic data capture, terrestrial navigation aid for hikers and travelers, and visual and voice navigation for drivers.

Fact Box: INS Trikand (F51)


Indian Navy inducts INS Trikand (F51)
3rd July
Indian Navy has further expanded it arsenal by inducting Russian built guided-missile stealth frigate INS Trikand. It is the last of the six stealth frigates ordered from Russia. The Navy had earlier inducted three 4,000-tonne Talwar-class stealth frigates ( Talwar, Trishul and Tabar) from Russia in 2003-2004. India went on to buy another three (Teg, Tarkash and Trikand) under a $1.15 billion contract inked in 2006.
       INS Trikand (F51) is a Talwar class frigate of the Indian Navy.
       The Talwar class – A class of frigates designed and built by Russia for the Indian Navy.
     Equipped with state-of-the-art combat suite: Supersonic 290-km BrahMos missile system, Shtil advanced surface-to-air missiles, upgraded A-190 medium range gun, electro-optical 30-mm close-in weapon system and anti-submarine weapons such as torpedoes and rockets and advanced electronic warfare system.
'Trebovanie-M':
    A combat management system which integrates weapons and sensors to enable the ship to simultaneously neutralize multiple surface, sub-surface and air threats.
    Innovative features to reduce its radar, magnetic and acoustic "signatures" to ensure it is relatively difficult to detect by enemy radars.
    Capable of speeds in excess of 30 knots
 Note: India is also building its own stealth frigates. Three Shivalik-class frigates, built at Mazagon Docks (MDL), have already been inducted by the Navy. There is a programme called Project-17A of over Rs 50,000 crore which is under consideration which plans to construct seven advanced stealth frigates, with all weapon and missile systems under the hull for a lower radar "signature". The project will be shared b/w MDL at Mumbai and Garden Reach Shipbuilders and Engineers (GRSE) at Kolkata.

India imposes ban on testing of cosmetics on animals
3rd July
In a remarkable decision intended to prevent cruelty to animals, India has decided to ban the testing of cosmetics and its ingredients on animals. This has made India the first country in South Asia to impose such a ban.
The decision was taken at a meeting of the Bureau of Indian Standards (BIS) Cosmetics Sectional Committee, chaired by the Drugs Controller General of India and is in line with the European Union's stand. The step follows appeals from various quarters, including that from the National Advisory Council Chairperson Sonia Gandhi and campaigner for animal rights Maneka Gandhi and the People for the Ethical Treatment of Animals (PETA), to prevent cruelty to animals.
What is the ban?
Any cosmetic product which performs animal testing will face action as per provisions of the Drugs and Cosmetics Act and the Animal Cruelty Act. Infringement of the Drugs and Cosmetics Act by any person or corporate manager or owner is liable for punishment for a term which may extend from 3-10 years and shall also be liable to fine which could be Rs.500 to Rs.10,000, or with both.
The law also makes it mandatory to use modern non-animal alternative tests, replacing invasive tests on animals. It implies that any manufacturer interested in testing new cosmetic ingredients or finished products must first get the approval from India's regulator Central Drug Standards Control Organization. A manufacturer will be given approval to test only after complying with the BIS non-animal standards.
Animal Testing Status:
Companies around the world are switching to effective, modern non-animal tests and more than 1,200 companies have already given up animal-testing methods. But many still are carrying out with the same old procedures of subjecting animals to painful tests.

Railway launches SMS facility for ticket booking
2nd July
Indian Railway has launched a new pilot service which makes it possible for the 80% of the population that owns mobile phones. The service doesn't even involves any use of Internet by the customer.
IRCTC has INTRODUCED a number of options to buy tickets without having to access the Internet. Besides the short code 5676714, one can even send an SMS to 139 or the Airtel Money system *400# or the system powered by Pyro where one needs to have a BSNL SIM card enabled with Java computer language.
It will not be necessary to carry a hard copy of the ticket while travelling — the SMS confirmation will be valid proof. The facility allows for ticket cancellation as well. To make use of any of these options, you have to get your mobile number registered with IRCTC. Each SMS will cost Rs. 3 and as the project is being launched on a pilot basis, mobile service providers have dispensed with agent charges for now. These charges as and when imposed would be the same one pays to other agents, including online charges.
The new technology will also ease the pressure on Internet ticketing as 45% of tickets are booked through Internet.  It would also put an end to fleecing by touts.

Government to set up 51 low-cost airports
July 2nd, 2013
The Union government has decided to construct 51 new low-cost airports to provide fillip to civil aviation sector and enhance air connectivity to Tier-II and Tier-III cities. Apart from the low-cost airports, the government has decided grant new international airport status to Bhubaneswar and Imphal at a cost of Rs 20,000 crore.
The 51 cities which have been chosen for the project are:
Andhra Pradesh: Vijayawada, Nellore, Kurnool, Kadapa, Nizamabad, Tirupati, Anantapur and Karimnagar
    Jharkhand: Dhanbad, Bokaro and Hazaribagh
    Bihar: Muzaffarpur, Chapra and Sasaram
    Punjab: Ludhiana, Jalandhar and Firozpur
    Uttar Pradesh: Agra, Allahabad, Moradabad, Saharanpur, Meerut, Aligarh, Bijnor, Muzaffarnagar and Azamgarh
    Arunachal Pradesh: Tezu, Bomdila and Along
    Assam: Silchar, Jorhat and Tezpur
    Madhya Pradesh: Gwalior, Singrauli, Burhanpur, Khandwa, Jabalpur, Sidhi and Shahdol
    Rajasthan: Ajmer, Kota, Bhilwada and Alwar
    Maharashtra: Kolhapur, Nasik, Jalgaon, Solapur and Amarawati
    Odisha: Brahmpur, Rourkela and Kendujhar

Interface Region Imaging Spectrograph (IRIS): NASA launches satellite to study Sun's atmosphere
July 2nd, 2013
The U.S. space agency NASA launched a satellite to uncover the secrets of the Sun's lower atmosphere. NASA's Interface Region Imaging Spectrograph (IRIS) was launched aboard an Orbital Sciences Pegasus XL rocket off the California coast.
About IRIS mission:
Interface Region Imaging Spectrograph (IRIS) is a $182 million mission which will continue for two years.
It aims to observe the movement of solar material. It will try to know how it gathers energy and heats up as it makes its way through a mysterious region in the sun's lower atmosphere. IRIS will help in knowing not only the causes the ejection of solar material, including solar wind, but also solar eruptions that can disrupt human technology.
What is this mysterious region?
This is a region b/w the sun's photosphere and corona where most of the sun's ultraviolet emission is generated, which impact the near-Earth space environment and Earth's climate.

British Government gives go ahead to 'three-parent baby'
July 2nd, 2013
The UK government has given approval to the controversial IVF technique that would lead to the creation of babies with three parents. If the proposal is passed by its parliament then Britain would become first country to allow this technique. The decision has invited criticism from different calling it unethical, unnecessary and unsafe.
What is a 'Three-Parent Baby?
It is a baby born with the genetic contribution (DNA) from three people. It is done through IVF technique which involves taking the nucleus of one egg (first female) and inserting it into the cytoplasm of another egg (second female) which has had its nucleus removed, but still contains mitochondrial DNA, and then fertilizing the hybrid egg with a sperm (third person). The purpose of the procedure is to remove a nucleus from a cell with defective mitochondria and place it in a donor cell with healthy mitochondria, which after fertilisation will contain a nucleus with genetic material from only the two parents.
How would this technique help?
As per experts, this method will give a choice to women with mitochondria disorders to bear children free from such diseases. These are caused by mutated mitochondria — tiny structures that supply power to human cells — and are passed from a mother, through the egg, to her child. It is said to affect one in every 6,500 babies. The technique will help combat genetic problems that can cause rare and debilitating conditions affecting the heart, muscles and brain.

Multidrug-resistant TB stock declines to alarming level
July 2nd, 2013
Even as the government is trying to tackle the stock-out situation for anti-tuberculosis paediatric drugs, a new problem has surfaced. Stocks of second-line medicines like Kanamycin, an injectible drug used for treating multi-drug resistant (MDR) TB have dipped alarmingly. Currently, there is stock only for two and a half months. India is among the few countries with a high burden of MDR TB.
The Prime Minister's Office has asked the Union Ministry of Health and Family Welfare (MoHFW) for clarification on the availability of drugs.
The Central TB Division (CTD) called an emergency meeting to find the way forward to extenuate the crisis. Manufacturers of paediatric drugs, prolongation pouches and streptomycin have been identified and the ministry is hopeful of getting supplies to states by the end of July. States with a lower disease burden have been asked to transfer drugs to those with a higher burden facing extreme shortage of drugs.
Why this lapse?
The shortage of drugs was due to procurement failures and delays at the level of the government of India. It also confirmed stock-out of paediatric doses, Rifampicin (the key drug to treat TB), streptomycin injection as well as diminishing stockpiles of Kanamycin injections and other first line drugs. The emergency procurement of paediatric drugs was delayed by six months and the orders had just been placed.
As for Kanamycin, emergency procurement of over 400,000 vials, done with the support of the Geneva-based Global Drug Facility (GDF) through WHO's intervention had not reached the country because of delays in processing orders, payments and the ministry not issuing the necessary customs duty clearance on time.

Surge in the cases of Leptospirosis
July 2nd, 2013
A rise in the number of cases of leptospirosis has been reported in Thiruananthapuram even as the district is focusing its efforts on curbing the dengue fever. Dengue has eclipsed the fact that the incidence of leptospirosis has been on the rise in all districts of the state after the rain began.
What is Leptospirosis?
Leptospirosis is a bacterial disease caused by bacteria Leptospira that affects both humans and animals. Humans become infected through direct contact with the urine of infected animals or with a urine-contaminated environment. The bacteria enter the body through cuts or abrasions on the skin, or through the mucous membranes of the mouth, nose and eyes. Person-to-person transmission is rare. The disease has also been known to trigger abortions in cattle.
How does the transmission take place?
Leptospirosis is transmitted by the urine of an infected animal and is contagious as long as it is still moist. Although rats, mice, and moles are important primary hosts, a wide range of other mammals including dogs, deer, rabbits, hedgehogs, cows, sheep, raccoons, opossums, skunks, and certain marine mammals are able to carry and transmit the disease as secondary hosts.
What are the symptoms?
In the early stages of the disease, symptoms include high fever, severe headache, muscle pain, chills, redness of the eyes, abdominal pain, jaundice, haemorrhages in the skin and mucous membranes, vomiting, diarrhea, and rash.
Who are most vulnerable?
Although the disease can occur to anyone who comes in contact with the urine of infected with Leptospira, its prevalence is seen in cleaning workers, manual labourers and farm workers are most vulnerable. The number of infection increases in rainy season as people wade through waters contaminated with garbage and animal excreta which contain the bacteria.
How is it controlled?
To counter leptospirosis vulnerable sections are put on Doxycycline prophylactic treatment. Care is taken to distinguish the disease from other diseases like Malaria and Dengue as these too show similar symptoms and spread in the same season.

EU agrees talk to Serbia for open membership
July 2nd, 2013
The leaders of the European Union have agreed to open membership negotiations with Serbia by January at the latest, in acknowledgment of its efforts to improve ties with seceded Kosovo. The step indicates EU inclination toward embracing once-troubled countries in the Balkans.
Presidents and Prime Ministers from the 27 EU nations also welcomed Croatia's upcoming accession as the bloc's 28th member. In the two-day summit held in Brussels the EU agreed on seven-year, €960-billion budget. The EU leaders also announced negotiations for closer relations with Kosovo, a possible step on the way to membership talks.
Serbia and Kosovo:
Kosovo, a former province of Serbia, declared independence in 2008. Serbia has never recognized the sovereignty of Kosovo, which is considered by Serbia's nationalists to be the cradle of the country's medieval statehood and religion. However, Kosovo has been recognised by over 90 countries including the U.S. and 22 of the EU's 27 members. In April 2013 a vital agreement was reached b/w Serbia and Kosovo when they decided to normalize relations and end years of acrimony.

Croatia enters European Union
July 2nd, 2013
Croatia was added into the European Union (EU) on July 1, 2013 making the total number of member states in the EU to 28. Croatia is the second country from the once war-torn former Yugoslavia to enter the bloc. It negotiated with the EU for more than 6 years after the bloc agreed to embrace it.
Croatia which is struggling with its economic woes has joined the EU amid concerns whether the country is fully prepared to face the fierce competition of the open market. The economy has been battered by the ongoing financial crisis and owing to structural weaknesses that yet need to be addressed by reforms.
From this event Croatia is hopeful that it will help to lift many people out of poverty and modernzse the economy. Croatia will also receive funds from the EU to build roads, clean up the environment and increase research and development.
However, there are concerns that tough EU competition will shut down or buy out parts of the national economy. There is concern about whether EU membership will lure immigrants seeking work, which could put the reeling labour market under even more pressure.

India-UK decide to develop Economic Corridor together
July 2nd, 2013
India and United Kingdom have decided to collaborate to develop the Bangalore-Mumbai Economic Corridor (BMEC)project in close association with private companies from Britain.
Both sides have agreed to examine and evolve the modalities and content of this project through mutual discussions and work out a roadmap for a possible partnership in this area.
In addition to this, India has also offered to UK, investment or partnership opportunities in the National Manufacturing and Investment Zones (NIMZs). . NIMZs are proposed to be developed as green field industrial townships and benchmarked against the best manufacturing hubs in the world.
The new National Manufacturing Policy aims to create 100 million jobs and increase the share of manufacturing in India's Gross Domestic Product from 16% now to 25% by 2022.
source:http://currentaffairs.gktoday.in