Details

Parent Category: Political News
Category: Candidate List
Created on Tuesday, 27 August 2013 09:06
Last Updated on Thursday, 22 January 2015 15:17
Published on Tuesday, 27 August 2013 09:06
AAP announces list of candidates for upcoming Delhi assembly election 2013 .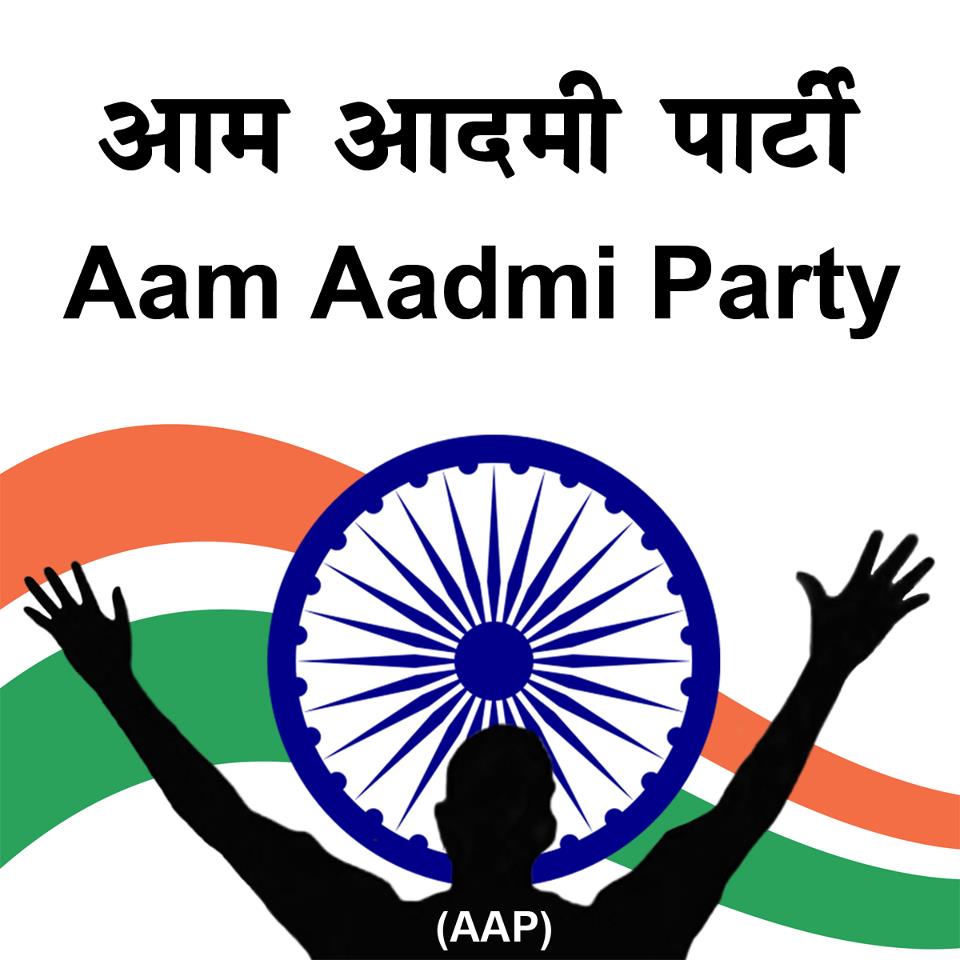 AAP has announced 40 candidates (see the table below)  ;and is committed to field 70 candidates with clean image who have a zeal to change the way politics is perceived today. Not a single tainted candidate would be allowed to contest for any elections from AAP ticket. In last Delhi Assembly elections, Congress and BJP gave tickets to 19 tainted candidates each, while BSP gave tickets to 15 candidates with criminal backgrounds.
Also.read...http://leadtech.in/infoelection/index.php/delhi-news/1127-aap-announces-list-of-44-shortlisted-candidates-for-12-seats.html
A/C No.
Assembly Name
Status
Candidate/s Name

1

Narela

Candidate Declared

Baljeet Singh Maan

2

Burari

Candidate Declared

Sanjeev Jha

3

Timarpur

Under Process

 

4

Adarsh Nagar

Shortlist Declared

Jagdeep Rana

 , 

Mahesh Kr. Sharma

 , 

Navneet Kr. Tiwari

 , 

Satya Narayan Sharma

 , 

Vipin Gupta

5

Badli

Candidate Declared

Mohan Krishan Sharma

6

Rithalanew

Candidate Declared

Harish Avasthi

7

Bawana

Candidate Declared

Gajanand

8

Mundka

Candidate Declared

Krishan Kumar

9

Kirari

Candidate Declared

Rajan Prakash

10

Sultanpur Majra

Under Process

 

11

Nangloi Jat

Under Process

 

12

Mangolpuri

Candidate Declared

Rakhi Birla

13

Rohini

Candidate Declared

Rajesh Garg Rohiniwala

14

Shalimar Bagh

Candidate Declared

Bandana Kumari

15

Shakur Basti

Candidate Declared

Satyendra Kr. Jain

16

Tri nagarnew

Shortlist Declared

Asha Singh

 , 

Jatinder Singh Tomar

 , 

Mahesh Kumar

 , 

Sanjay Padam Jain

17

Wazirpur

Candidate Declared

Praveen Kumar "Bheem"

18

Model Town

Candidate Declared

Akhileshpati Tripathi

19

Sadar Bazar

Candidate Declared

Somdutt Sharma

20

Chandni Chowk

Candidate Declared

Vikram Badhwar

21

Matia Mahal

Candidate Declared

Shaqeel Anjum Dehalvi

22

Ballimaran

Candidate Declared

Farhana Anjum

23

Karol Bagh

Candidate Declared

Vishesh Ravi

24

Patel Nagar

Candidate Declared

Veena Anand

25

Moti Nagar

Under Process

 

26

Madipur

Candidate Declared

Girish Soni

27

Rajouri Gardennew

Shortlist Declared

Adarsh Kr. Gupta

 , 

Ajit Kr. Bhalla

 , 

Jatin Bhalla

 , 

Musharraf Khan

 ,

Pritpal Singh Saluja

28

Hari Nagar

Candidate Declared

Jagdeep Singh

29

Tilak Nagar

Candidate Declared

Jarnail Singh

30

Janakpuri

Candidate Declared

Rajesh Rishi

31

Vikaspuri

Candidate Declared

Mahendra Yadav

32

Uttam Nagar

Candidate Declared

Deshraj Raghav

33

Dwarka

Candidate Declared

Ravi Suryan

34

Matiala

Candidate Declared

Gulab Singh Yadav

35

Najafgarh

Candidate Declared

Mukesh Kr. Dagar

36

Bijwasan

Candidate Declared

Col. Devindra Sehrawat (Retd)

37

Palam

Under Process

 

38

Delhi Cantt

Candidate Declared

Commando Surender Singh

39

Rajinder Nagar

Candidate Declared

Vijender Garg(Vijay Garg)

40

New Delhi

Candidate Declared

Arvind Kejriwal

41

Jangpuranew

Shortlist Declared

Jai Narayan Sharma

 , 

M.K Tyagi

 , 

Maninder Singh Dhir

 , 

Praveen Deshmukh

 , 

Rekha Kanojia

42

Kasturba Nagar

Under Process

 

43

Malviya Nagar

Candidate Declared

Somnath Bharti

44

R K Puram

Candidate Declared

Shazia Ilmi

45

Mehrauli

Candidate Declared

Narender Singh Sejwal

46

Chhatarpur

Candidate Declared

Hrishipal Pehalwan

47

Deoli

Candidate Declared

Prakash

48

Ambedkar Nagarnew

Shortlist Declared

Ashok Kr. Chauhan

 , 

Bhishm Singh

 , 

Kishore Kr. Kanojia

49

Sangam Vihar

Candidate Declared

Dinesh Mohaniya

50

Greater Kailash

Candidate Declared

Saurabh Bhardwaj

51

Kalkaji

Candidate Declared

Bhaag Singh

52

Tughlakabad

Candidate Declared

Manoj Rai

53

Badarpur

Candidate Declared

Narayan Dutt Sharma

54

Okhla

Candidate Declared

Irfan Ullah Khan

55

Trilokpuri

Candidate Declared

Raju Dhingan

56

Kondli

Candidate Declared

Manoj Kumar

57

Patparganj

Candidate Declared

Manish Sisodia

58

Laxmi Nagar

Candidate Declared

Vinod Kr. Binny

59

Vishwas Nagar

Candidate Declared

Dr. Atul Gupta

60

Krishna Nagar

Under Process

 

61

Gandhi Nagar

Candidate Declared

Anil Kr. Vajpayi

62

Shahdara

Under Process

 

63

Seemapuri

Candidate Declared

Dharmender Singh Koli

64

Rohtas Nagar

Candidate Declared

Mukesh Hooda

65

Seelampur

Under Process

 

66

Ghonda

Candidate Declared

Lakshmi Narayan Sharma

67

Babarpur

Candidate Declared

Gopal Rai

68

Gokalpur

Candidate Declared

Devi Dayal (Murtiwale)

69

Mustafabad

Candidate Declared

Kapil Kr. Dhama

70

Karawal Nagar

Candidate Declared

Kapil Mishra