Details

Category: Opinion Poll
Last Updated on

Thursday, 22 January 2015 20:48
ABP News-Nielsen survey, ABP News  Predict Survey for delhi assembly poll 2013, ABP News survey, ABP News-Nielsen survey on Delhi,Survey result, Delhi election survey result prdict by ABP News-Nielsen.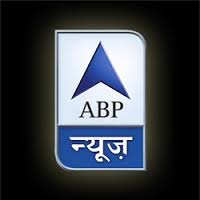 The ABP News-Nielsen survey 'Mood of the Nation' has said the BJP is likely to emerge as the single largest majority in the upcoming Delhi Assembly polls. The survey predicted that the BJP was likely to win 32 seats, while the Congress tally might come down to 27 seats.
Arvind Kejriwal's newly floated Aam Aadmi Party was likely to win eight seats, the survey findings revealed. The survey said the BJP's returns from the elections would have been higher, if the AAP had not come into the mix. The BJP would have gained an additional 15 per cent vote share from the Congress, the poll said.
The survey carried out between August 14 and 20, covered a total of 7,084 respondents. The target respondent was a person who is an eligible voter and has their name registered in the voter's list.
ALSO READ: Delhi opinion poll 2013...by other TV news Channels...>>>

| | |
| --- | --- |
| | |
| | 32 |
| INC | 27 |
| AAP | 8 |
| Total | 70 |
The survey also rated the performance of the Congress and Sheila Dikshit as "poor" with the chief minister getting a below-average rating of 2.62. Forty-five per cent of the respondents rated the performance of Dikshit over the last five years as "poor/very poor", with the score being higher (50 per cent) among respondents between the age of 18 and 23.
The survey said voters were primarily shifting from the Congress to the BJP due to the former's inability to control inflation (36 per cent) and also citing an increase in corruption (28 per cent). However, 28 per cent of voters were likely to switch to AAP because of the BJP's inability to project a credible leader.
According to the survey, "Work towards the welfare of girl child/women" has been rated as "deteriorated the most", followed by law and order situation, employment opportunities and poverty.
"People are tired of the Congress party and the BJP is a clear alternative."