Details

Category: Opinion Poll
Last Updated on

Thursday, 22 January 2015 20:44
Chhattisgarh election opinion exit poll 2013, Chhattisgarh ELECTION SURVEY RESULT,  who will win in Chhattisgarh polls 2013, exit poll,Opinion poll 2013, Chhattisgarh Opinion Poll 2013, Chhattisgarh Opinion poll result 2013,opinion poll,Chhattisgarh opinion poll result, Chhattisgarh assembly election expected win.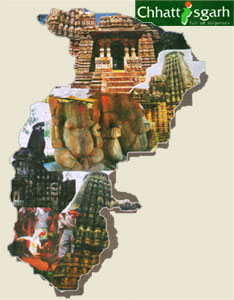 Chhattisgarh Voters Opinion poll 2013,Politicalparty.com predict their opinion poll for chhattisgarh assembly election 2013 India TV-C Voter predict their Opinion Poll. The ruling BJP in Chhattisgarh are set to retain their majority, albeit by a slender margin  in the state Assembly elections  2013.
BJP returns in Chhattisgarh
 The survey shows that the Congress is a big loser as it had won 38 seats in the 2008 elections, while the BJP's score was 49.


CNN-IBN survey result

party

2013

2008

BJP

61-71

50

INC

16-24

38

BSP

0-2

2

Others

5-Jan

0
To know more about CNN-IBN survey details click here..>>>

India TV-C Voter opinion poll projection:-

ndia TV-C Voter Survey Results for Chhattisgarh

BJP

47

INC

40

BSP

3

Othres

1

Total

90
Politicalparty .com opinion poll projection:-

Chhattisgarh Assembly election opinion poll

BJP

74

INC

14

OTHERS

2

Total

90
Chhattisgarh state assembly election 2013 prediction showing firm sign of repeat. BJP is current running government led by CM Raman Singh and he is seen as most clean person till date. The popularity among voters is a key to success for any chief minister and Raman Singh is well known leader to all sections of Chhattisgarh state.
Chhattisgarh has total 90 seats and party winning 46 seats forms a government. Congress on other hand is lacking behind due to price rise and UPA list of scams coming out on a monthly basis. People of Chhattisgarh are in no way to give government to a party whom they do no rely upon which has bad response all throughout country.
In Coming elections CM Raman Singh is expected to have big vote wave better then 2008 election and will form a majority government with more seats then last election.
Chhattisgarh state election result 2008 :-
| | | | |
| --- | --- | --- | --- |
| Total | BJP | Congress | Others |
| 90 | 50 | 38 | 2 |
source:www.seekersfind.in